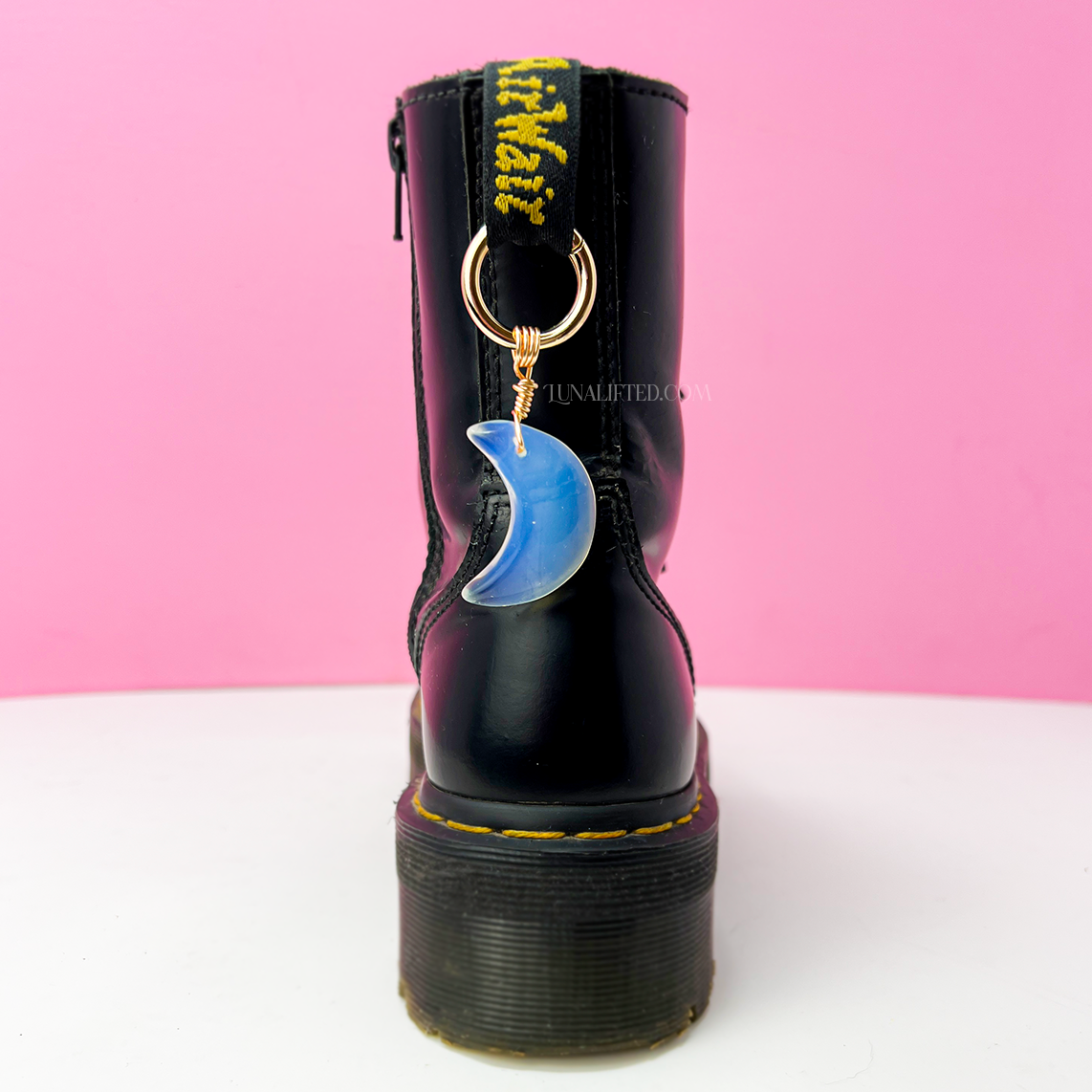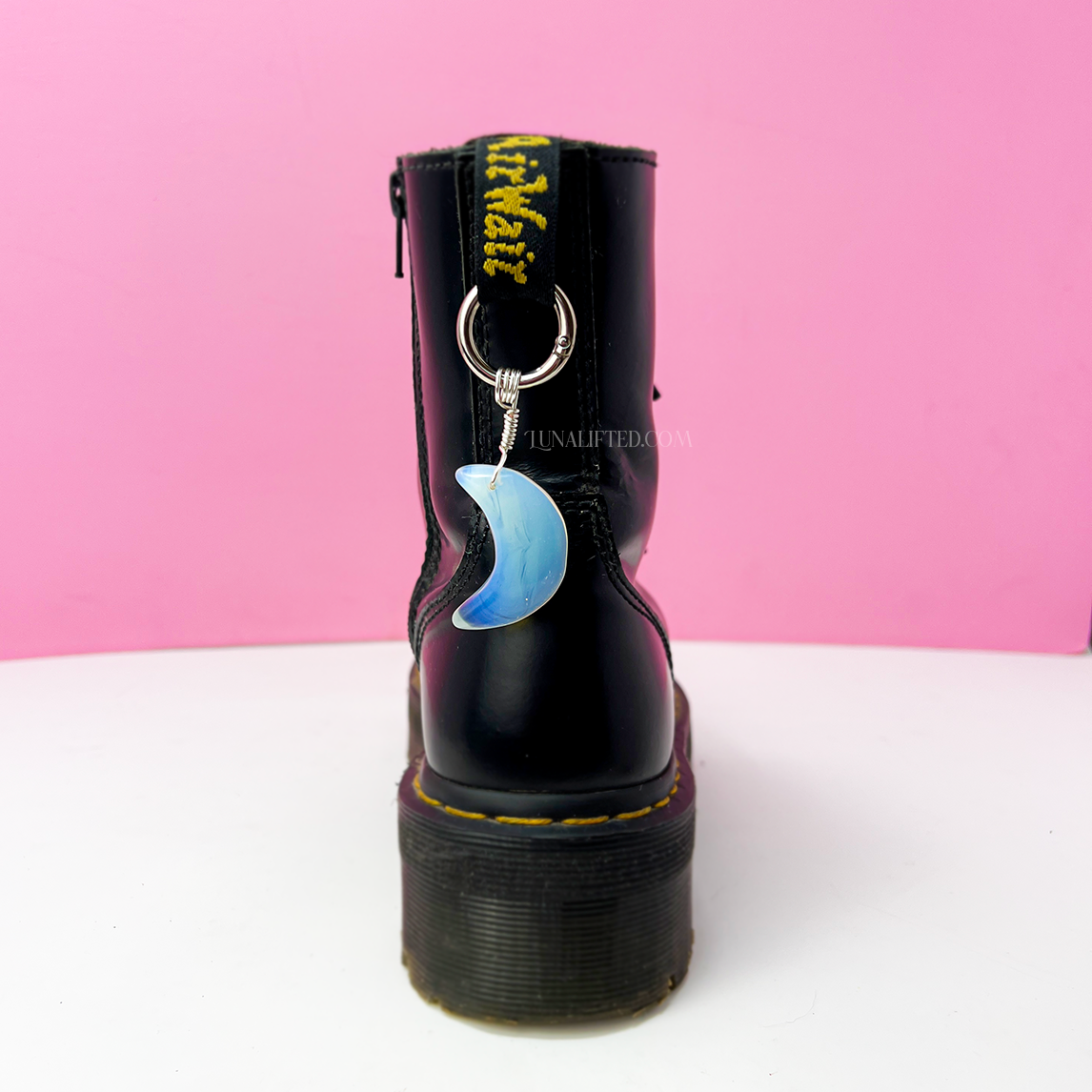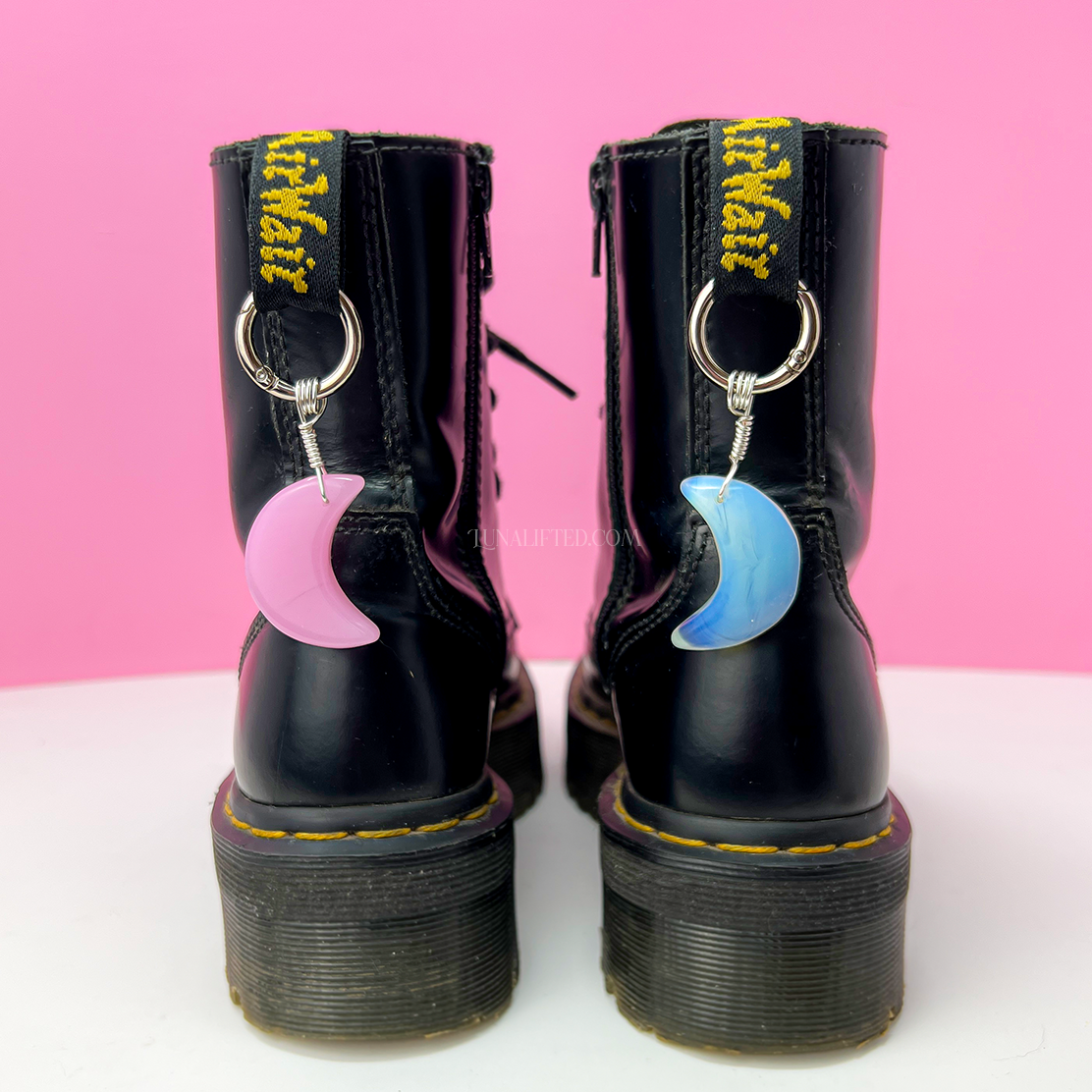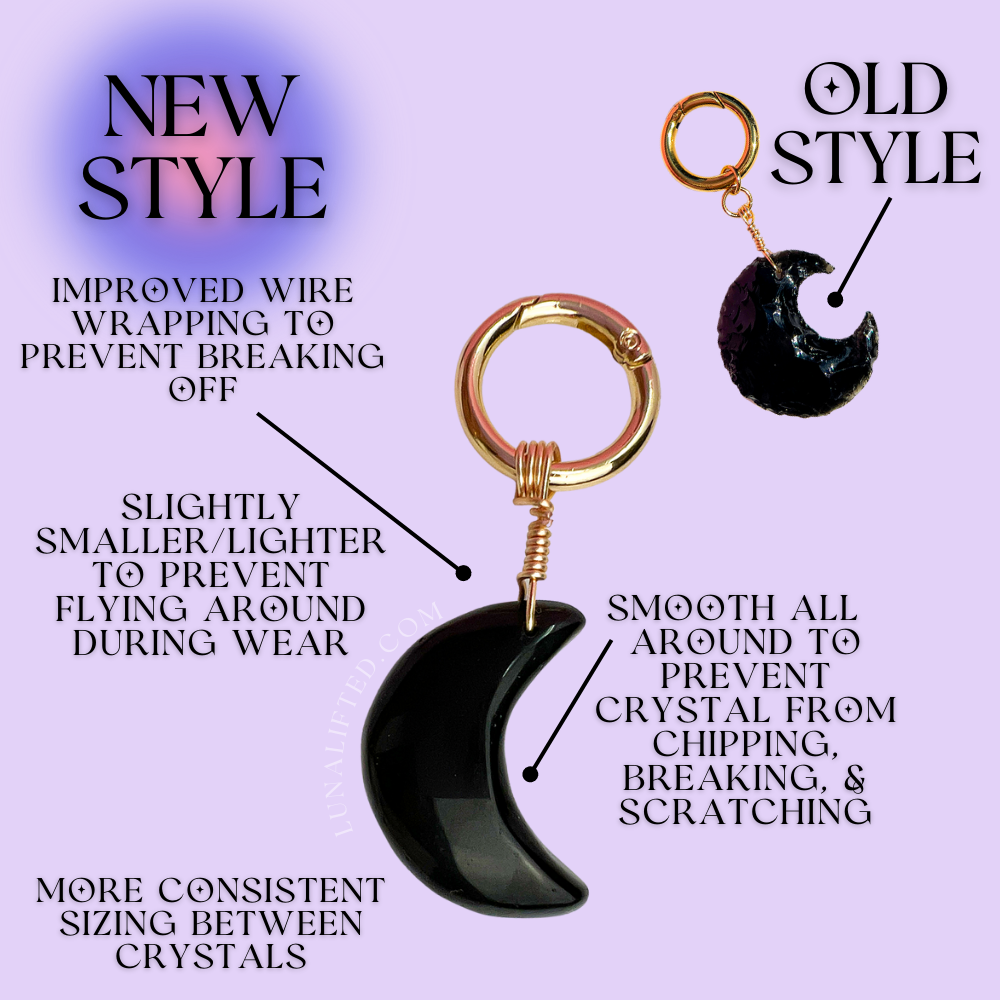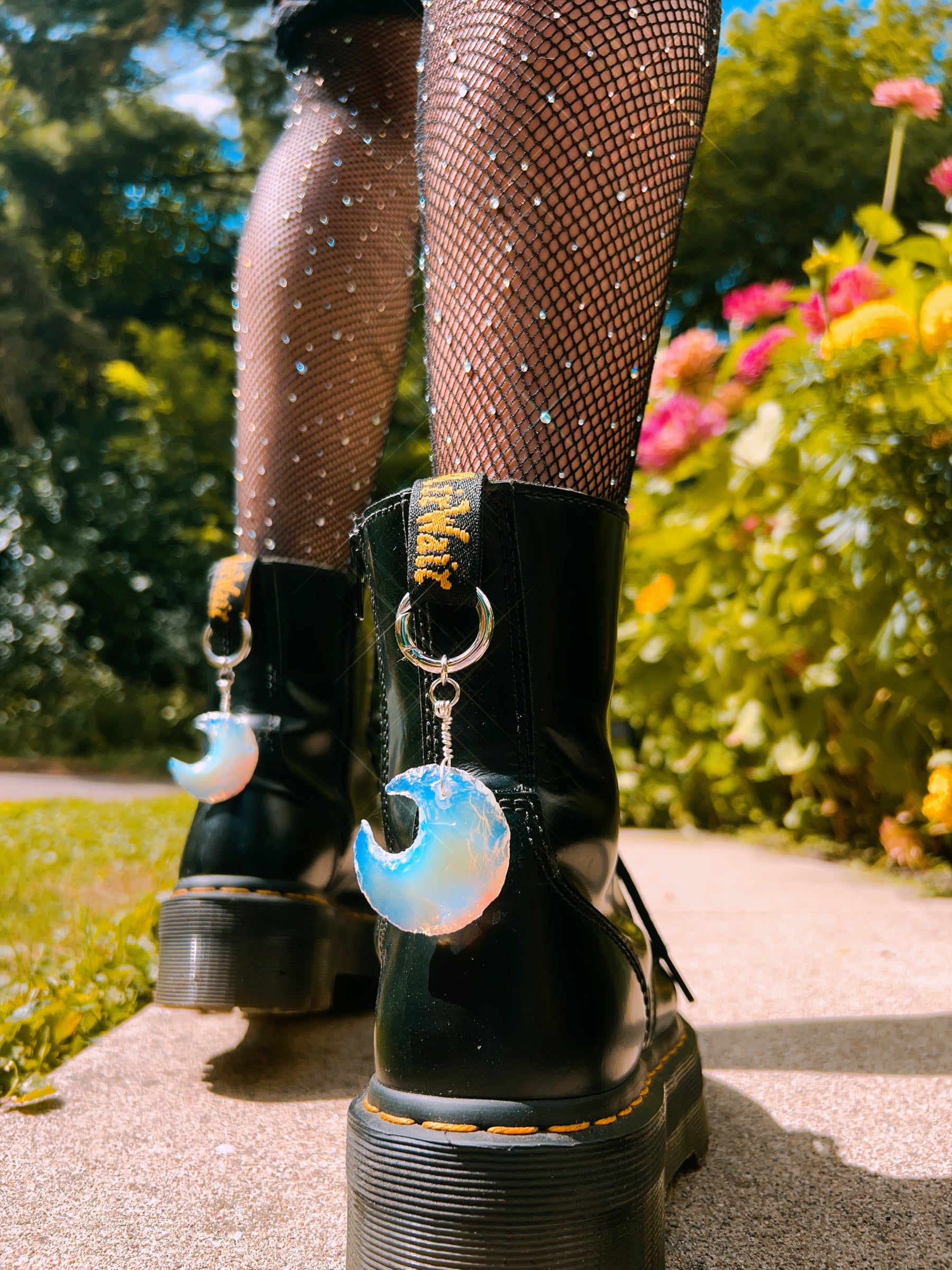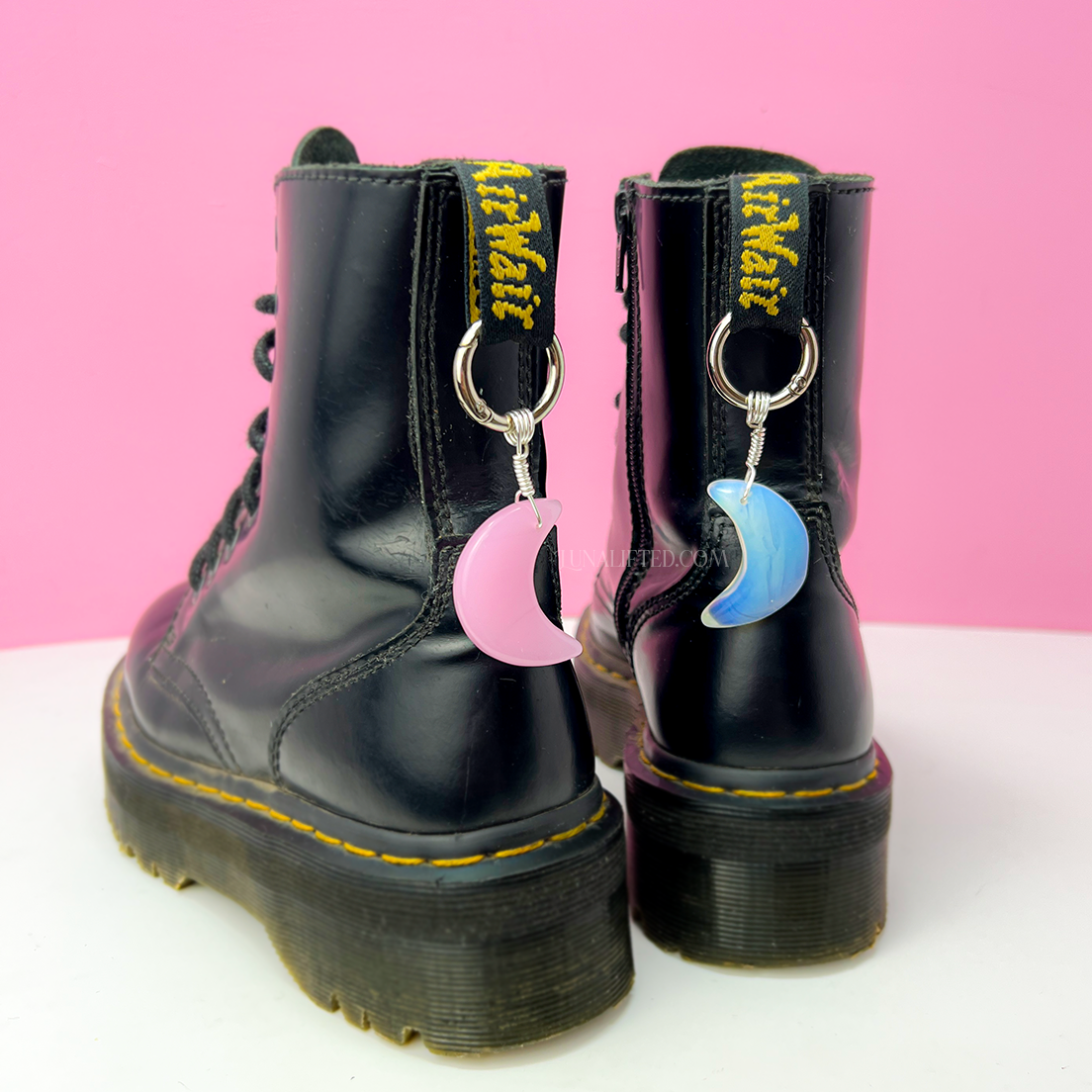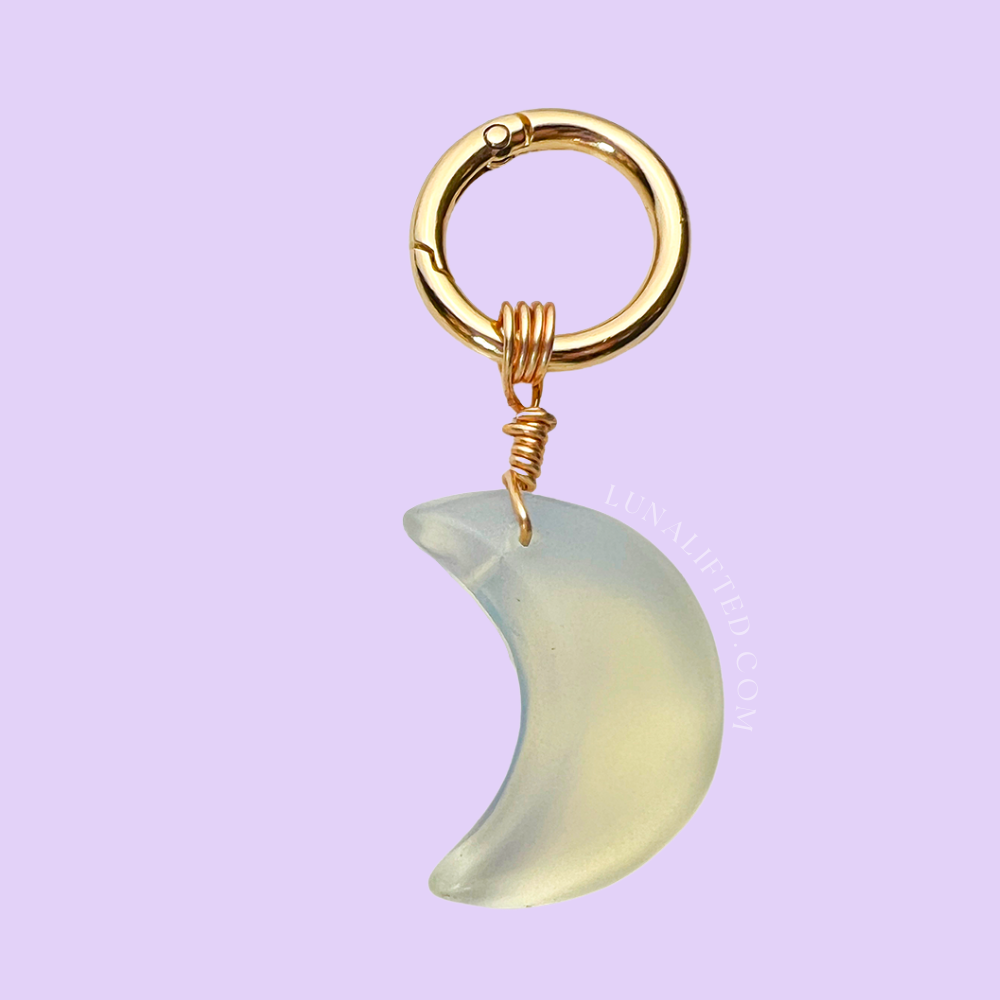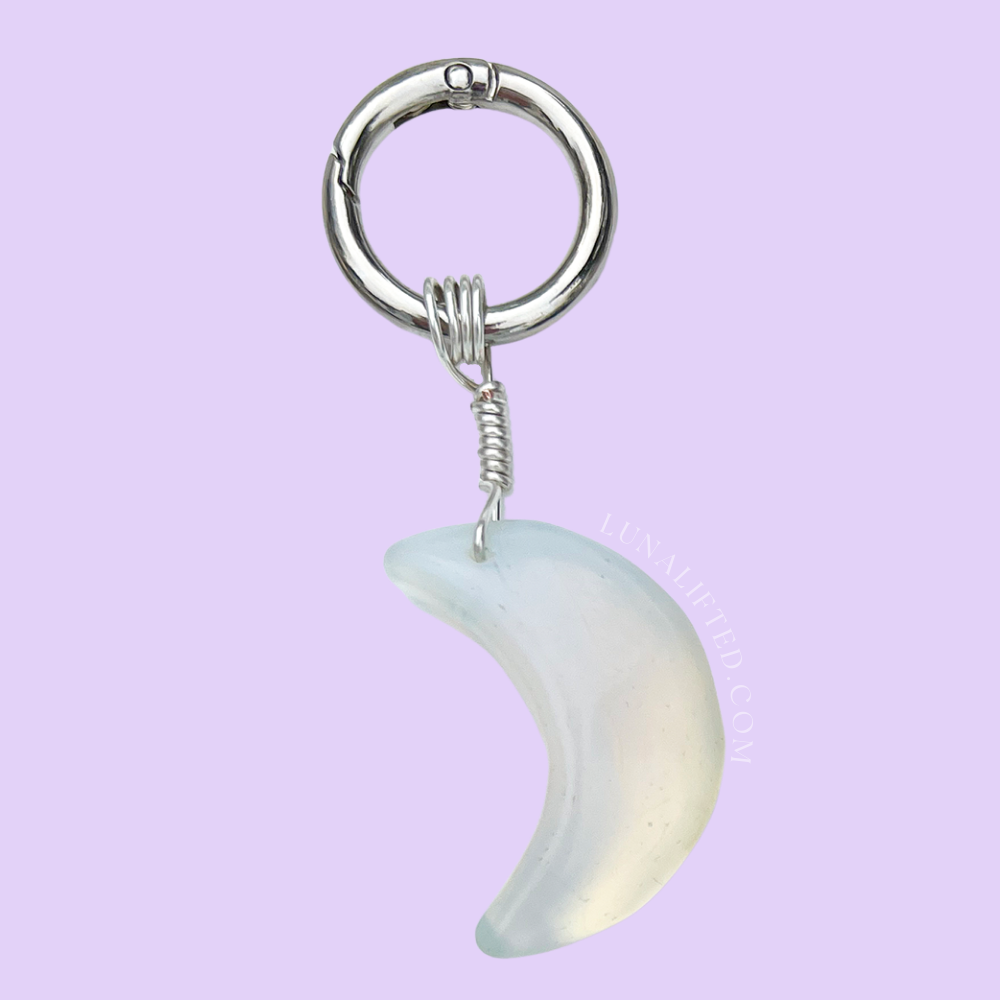 Opal Crescent Boot Charm
(PLEASE NOTE THIS IS FOR ONE BOOT CHARM, NOT TWO)
We sell them in a Quantity of One so you can mix and match the stones as you please.
These charms are perfect for the pullstrap/loop on the back of boots. Also makes for a wonderful keychain.
Opal Stones are worn to enhance psychic powers and brings harmony and peace. This necklace creates an inner fire, amplifying your intuitive energy and carries other metaphysical properties such as: leadership, goal-seeking, mental clarity, courage, and creativity.
Opal invites you to let go of old wounds, old patterns, and old connections that aren't serving you anymore. But it also invites you to take those lessons with you without being attached to the pain. Opal is known as a hope stone and a stone of pure positive change. It won't lead you down any paths that will set you back, but instead, it helps you to work through the emotional challenges so that you can balance your feelings and find your full potential waiting at the other side.
"O" Ring Clasp measures 1inch diameter (fits the strap of Doc Martens perfectly)
Crescent Crystal measures approximately 1.75 inches (length) x 2 inches (width)
Ring Clasp and wire wrapping are made of stainless steel material. Stainless steel is a highly strong and durable metal. It will withstand weathering and will not tarnish or change color. No need to worry about your boots (or the charm) getting wet!
**PLEASE READ** Disclaimers:
✨Boots not included. 
✨Charms will vary SLIGHTLY in shape and size.
✨While we make these boot charms to be as safe and perfect as possible...we cannot be held accountable IF any damage is done to your shoes.
✨We do not recommend running, dancing, or aggressively jumping while they are attached to your shoes.
Every Luna Lifted Gem is bathed under a Full Moon infusing it with moonlight 🌙
✨All of our jewelry is made with either copper/brass, stainless steel, or sterling silver as the base metal with 18-24k gold layering ontop of it (see description for specifics). Because we use stronger base metals, your jewelry will not tarnish if properly cared for.
✨Every piece is hypoallergenic, cadmium free, and nickel free. However, everyone's skin is uniquely different and may react differently to certain metals.
✨See our JEWELRY CARE PAGE for more details.
✨All orders are shipped from Minnesota, U.S.A. within 1-3 business days (Monday-Friday excluding holidays).
✨All orders will receive an email with a tracking number once the order has shipped. Make sure to check your spam/junk folders if you don't recieve a confirmation right after you order.
✨Shipping estimates are 2-4 business days for domestic (U.S.) orders and 5-15 days for international orders. **Delays may occur with shipping especially over the holiday season**
✨You have 30 days to contact us regarding a return or exchange. Please see our Shipping, Refunds & Exchanges page for more details.