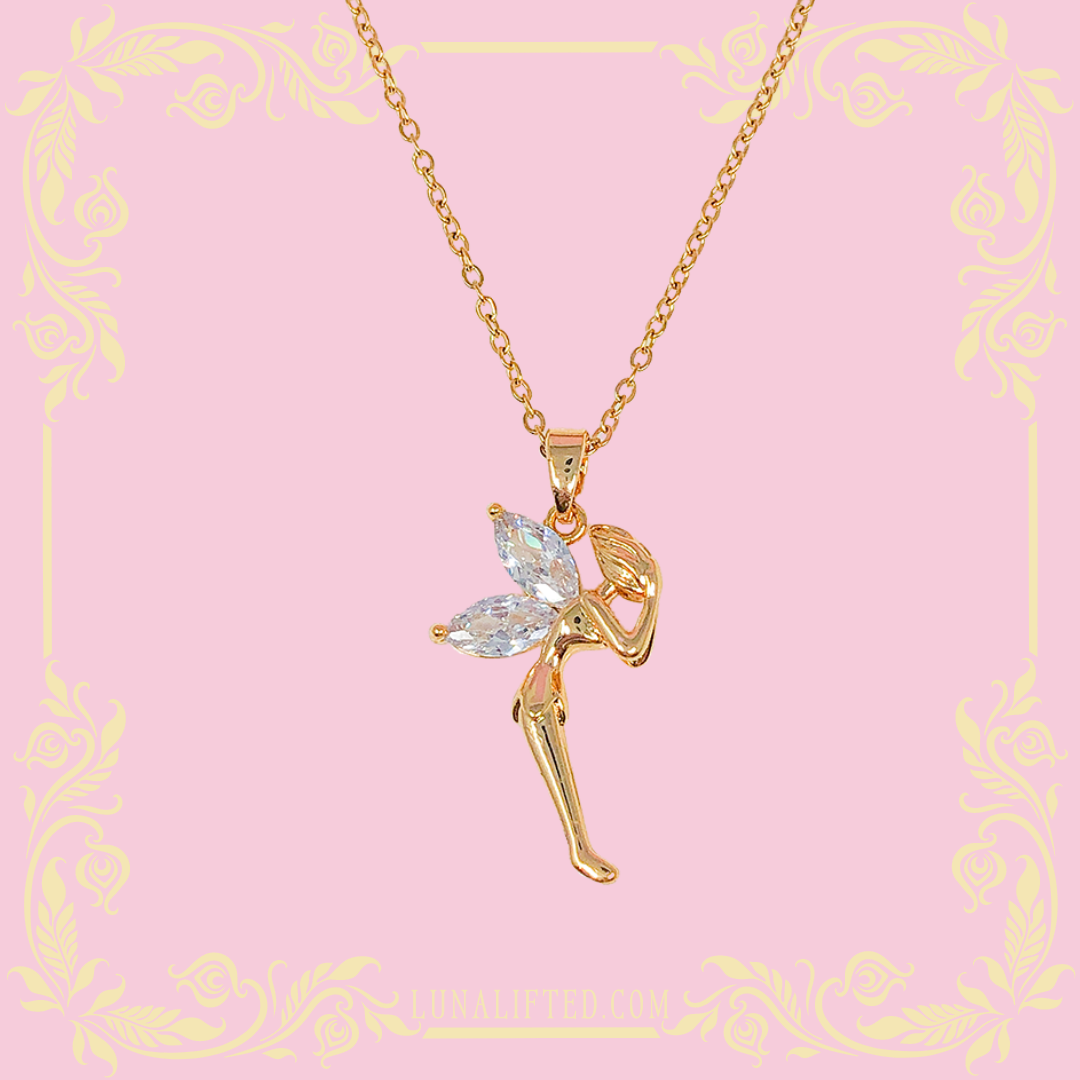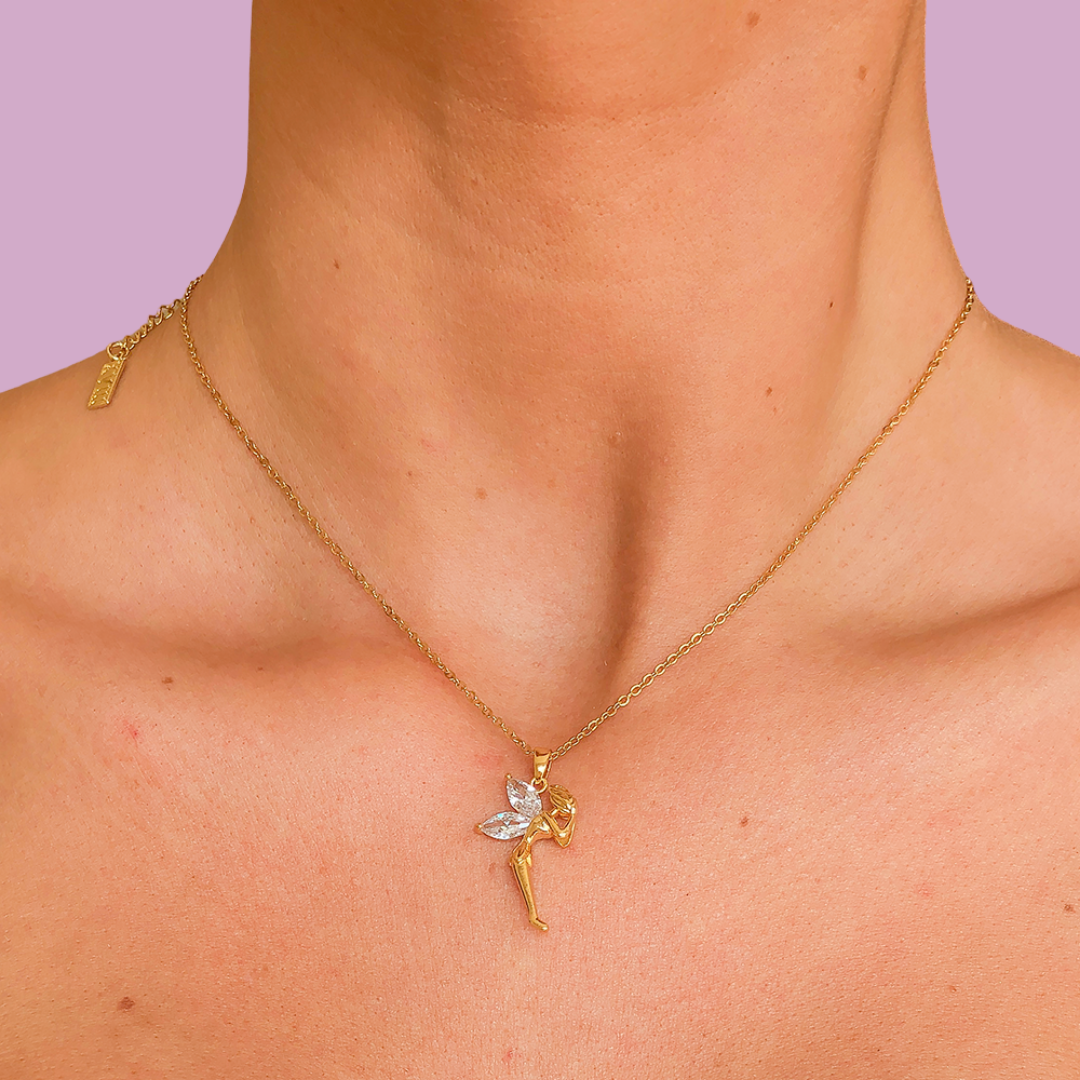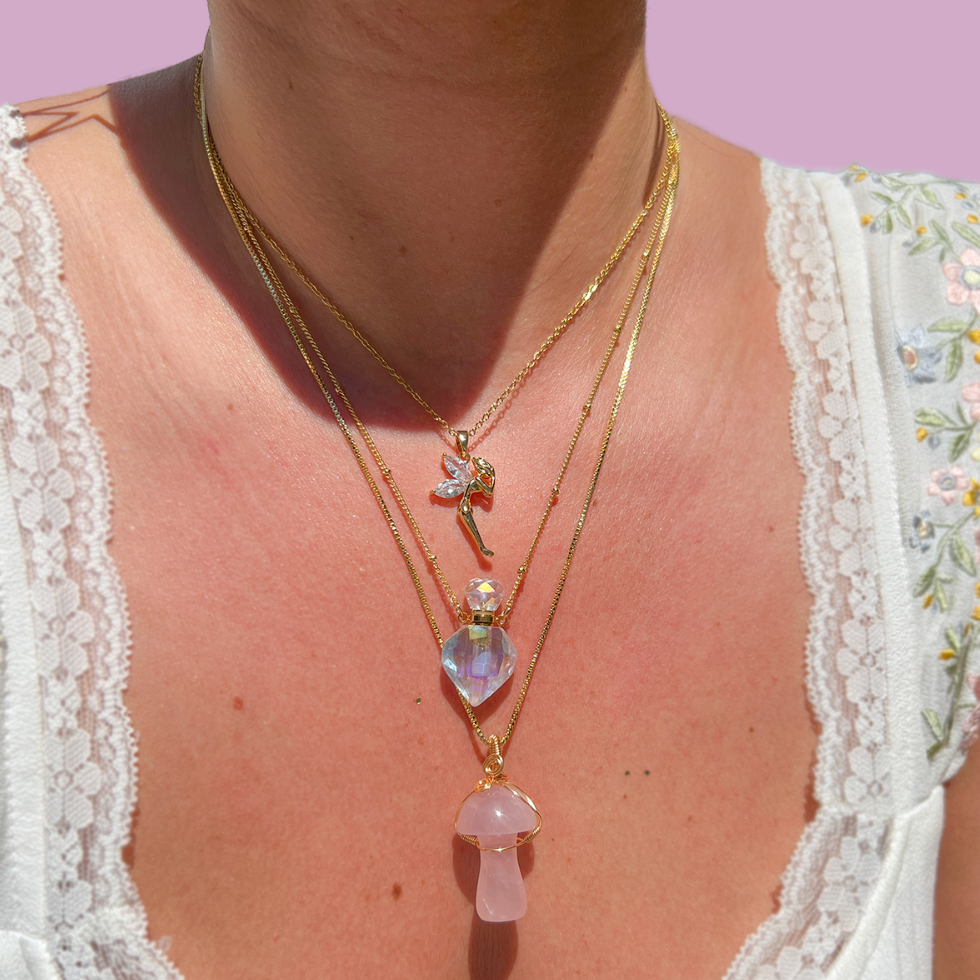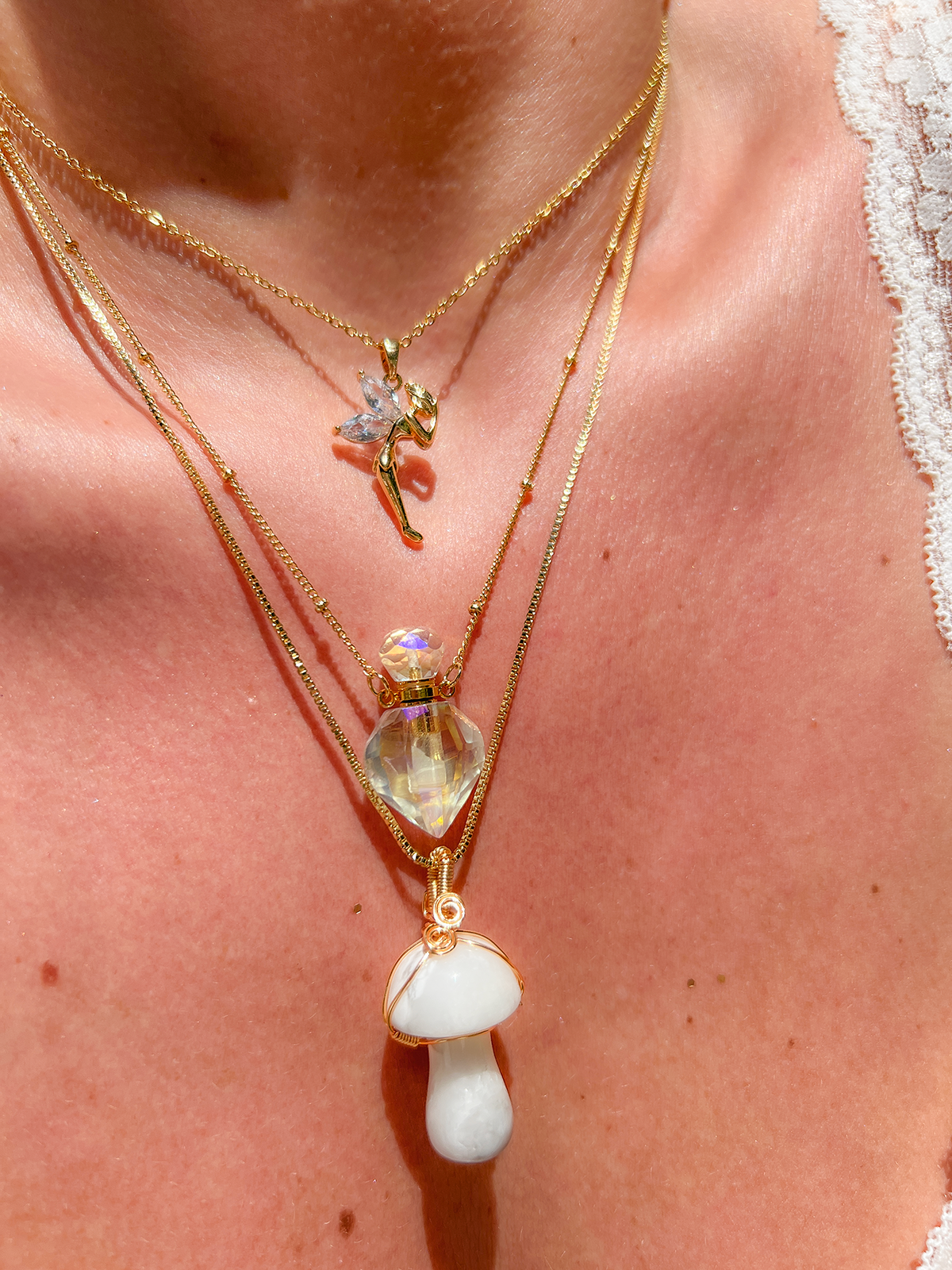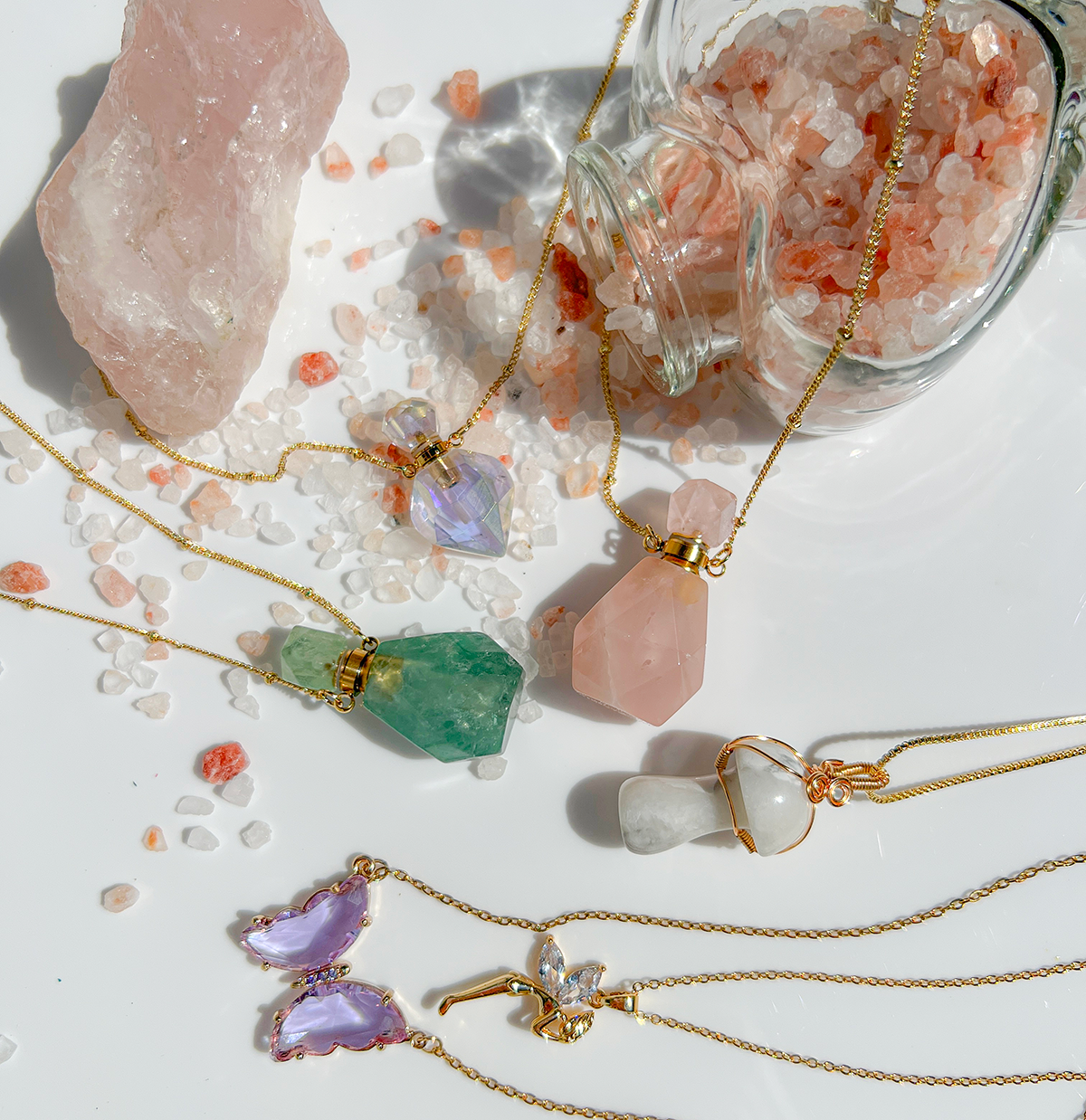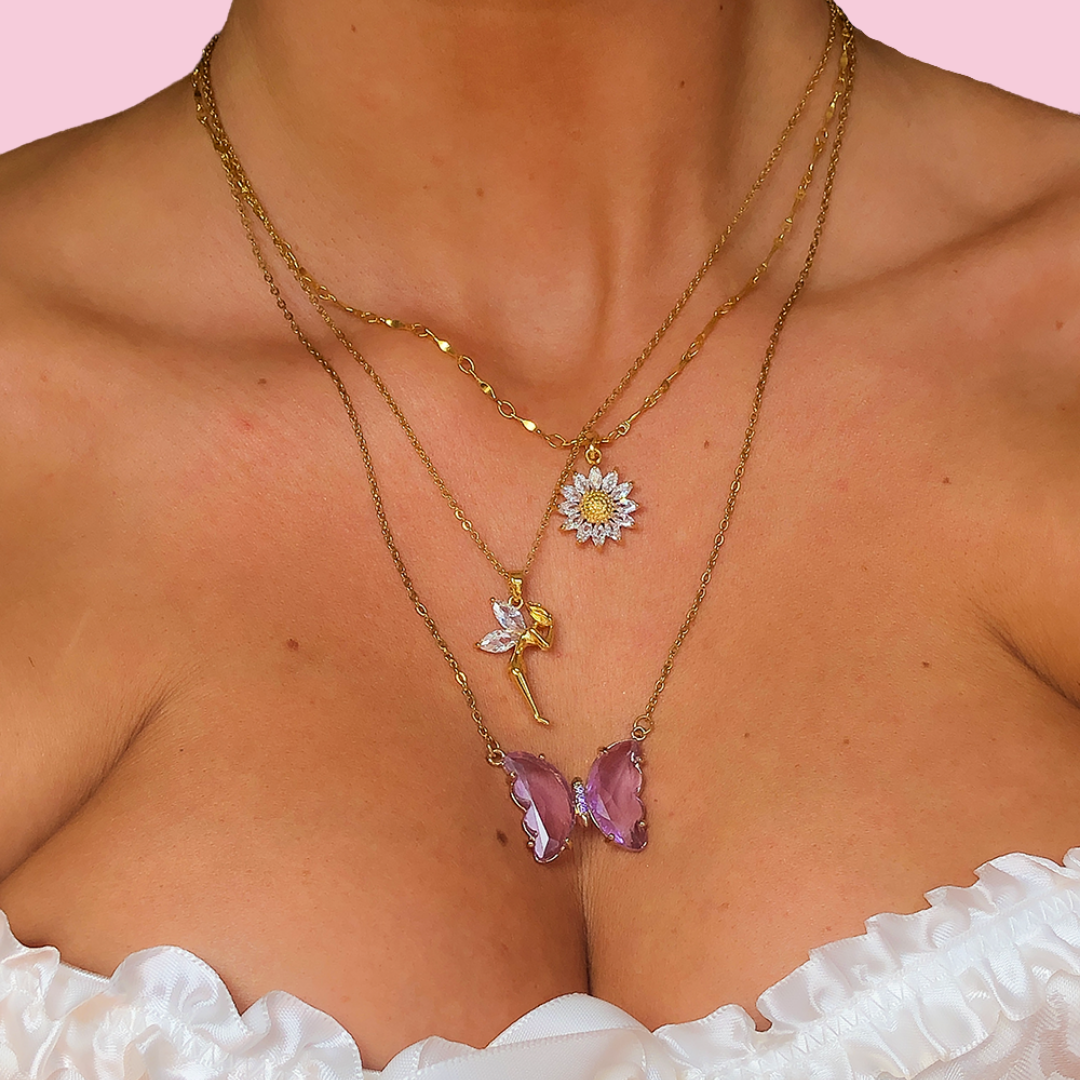 Weeping Willow Fairy Necklace
By the peaceful stream or the shady pool, I dip my leaves in the water cool.
Over the water I lean all day, where the sticklebacks and the minnows play.
I dance, I dance, when the breezes blow, and dip my toes in the stream below.
This dainty fairy was named after a Willow tree, a tree famously known for dreams and enchantment. The Willow tree is associated with the Moon, water, the Goddess, and all that is feminine. It is the tree of dreaming, intuition and deep emotions. Symbolically, it belongs to the beginning of Spring, when all life is stirring from the depths and begins to shoot outwards again. An extremely resilient and healing tree, a willow branch can be planted in the ground and from it, a new tree will grow in its place. Not to mention, for over 2,000 years the Willow has been used for its pain-relieving qualities.
The Willow Fairy Necklace channels the magic of fairies and the resilience of a willow tree. Its ability to grow and survive is powerfully symbolic and shows how we can thrive even in challenging conditions. Willow can put us in touch with our feelings and deep emotions. Her ability helps us to express these (emotions), let them out, own them and charge them in fantastical leaps of inspired eloquence and understanding.
chain measures 16 inches + 2 inch extendable XVIII clasp

18k gold stainless steel chain and fairy pendant set with cubic zirconia stones

non-tarnish and waterproof
Every Luna Lifted Gem is bathed under a Full Moon infusing it with moonlight 🌙
✨All of our jewelry is made with either copper/brass, stainless steel, or sterling silver as the base metal with 18-24k gold layering ontop of it (see description for specifics). Because we use stronger base metals, your jewelry will not tarnish if properly cared for.
✨Every piece is hypoallergenic, cadmium free, and nickel free. However, everyone's skin is uniquely different and may react differently to certain metals.
✨See our JEWELRY CARE PAGE for more details.
✨All orders are shipped from Minnesota, U.S.A. within 1-3 business days (Monday-Friday excluding holidays).
✨All orders will receive an email with a tracking number once the order has shipped. Make sure to check your spam/junk folders if you don't recieve a confirmation right after you order.
✨Shipping estimates are 2-4 business days for domestic (U.S.) orders and 5-15 days for international orders. **Delays may occur with shipping especially over the holiday season**
✨You have 30 days to contact us regarding a return or exchange. Please see our Shipping, Refunds & Exchanges page for more details.