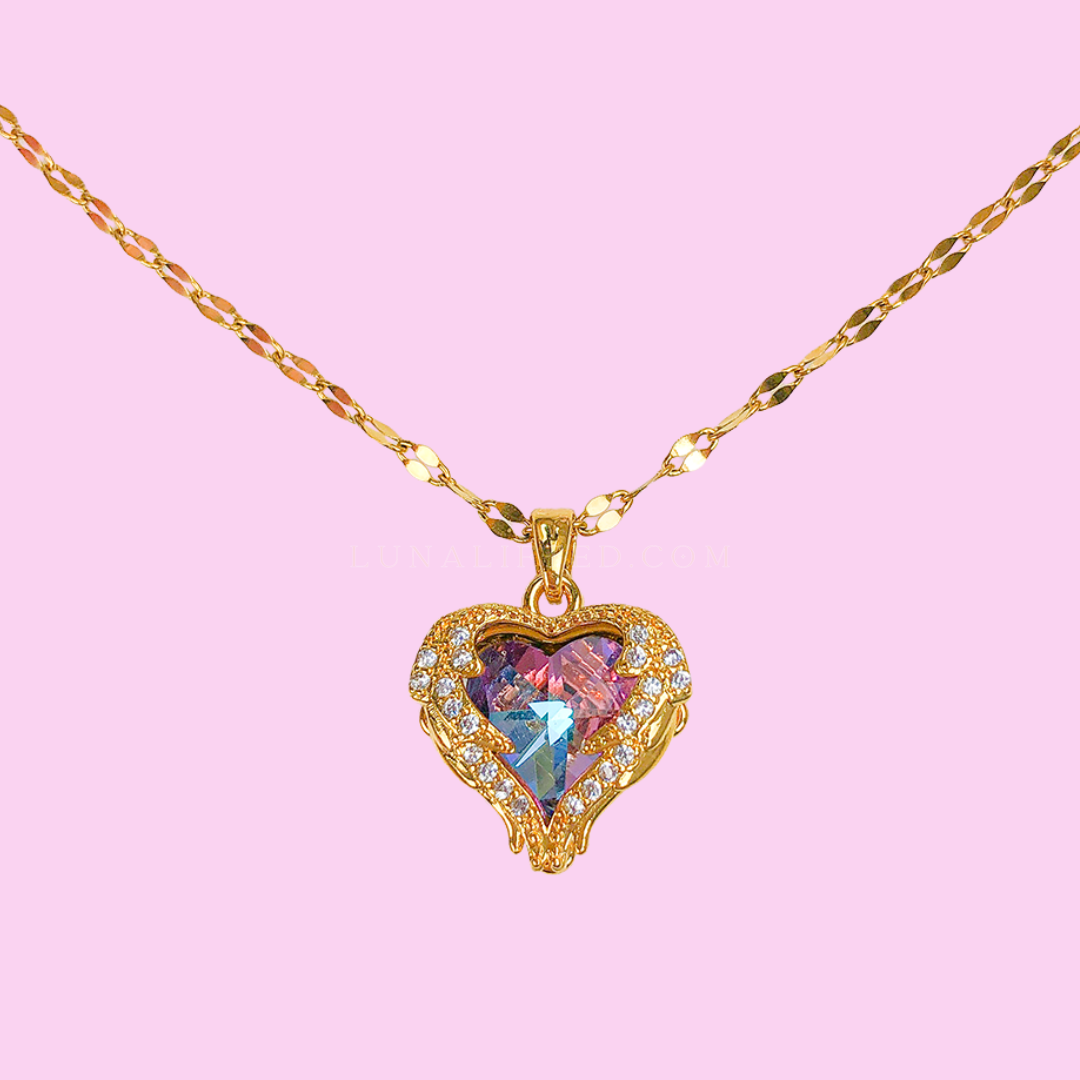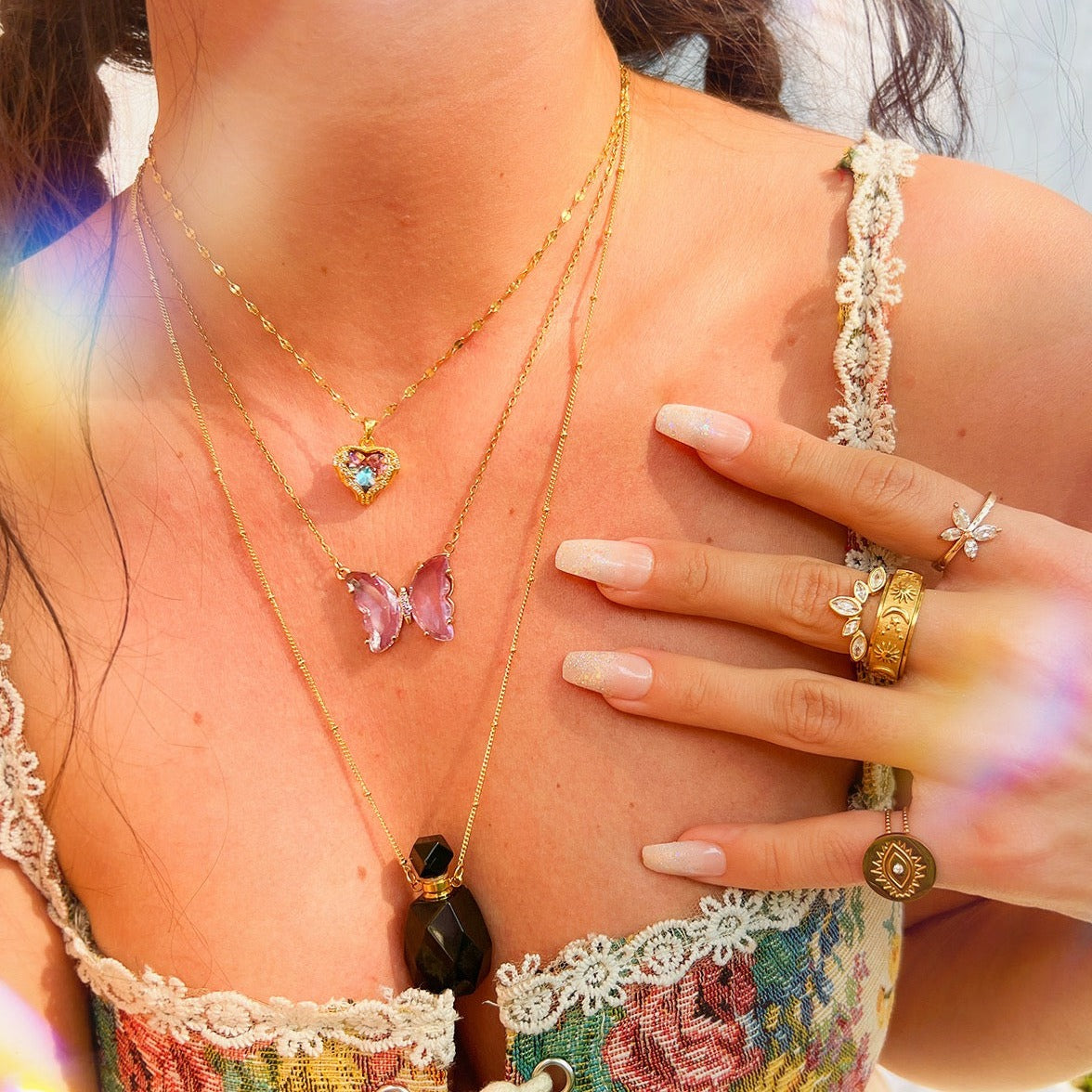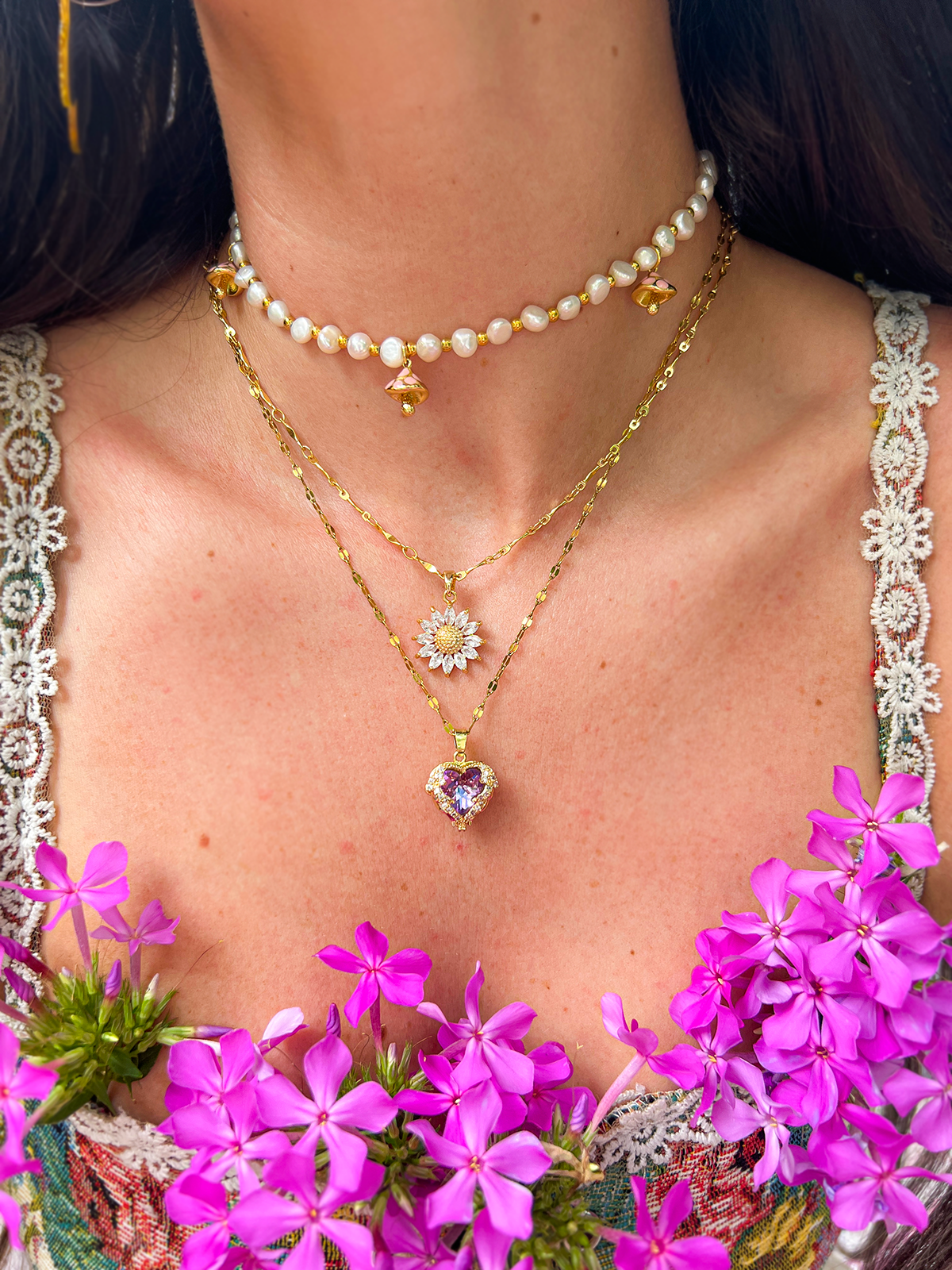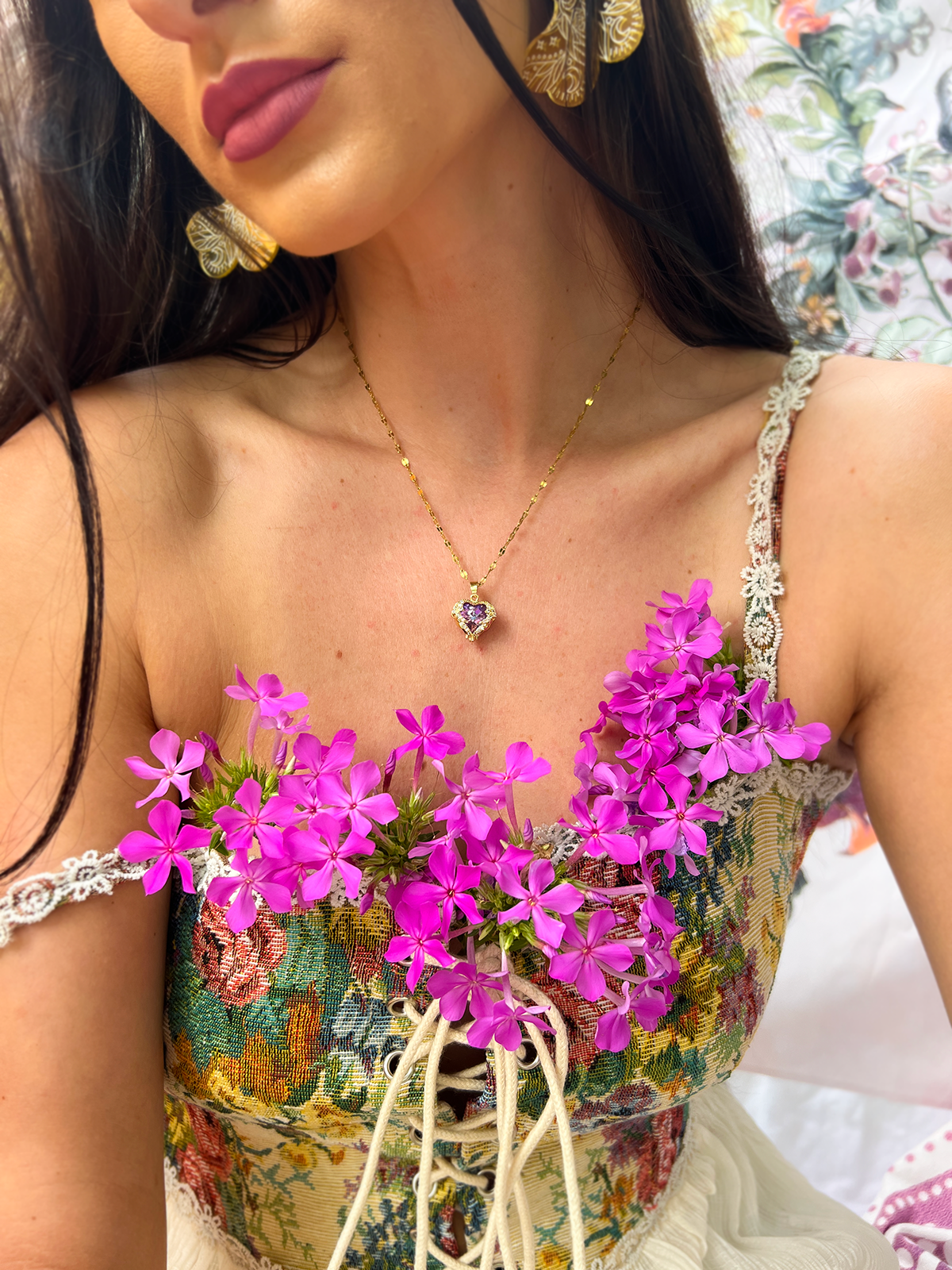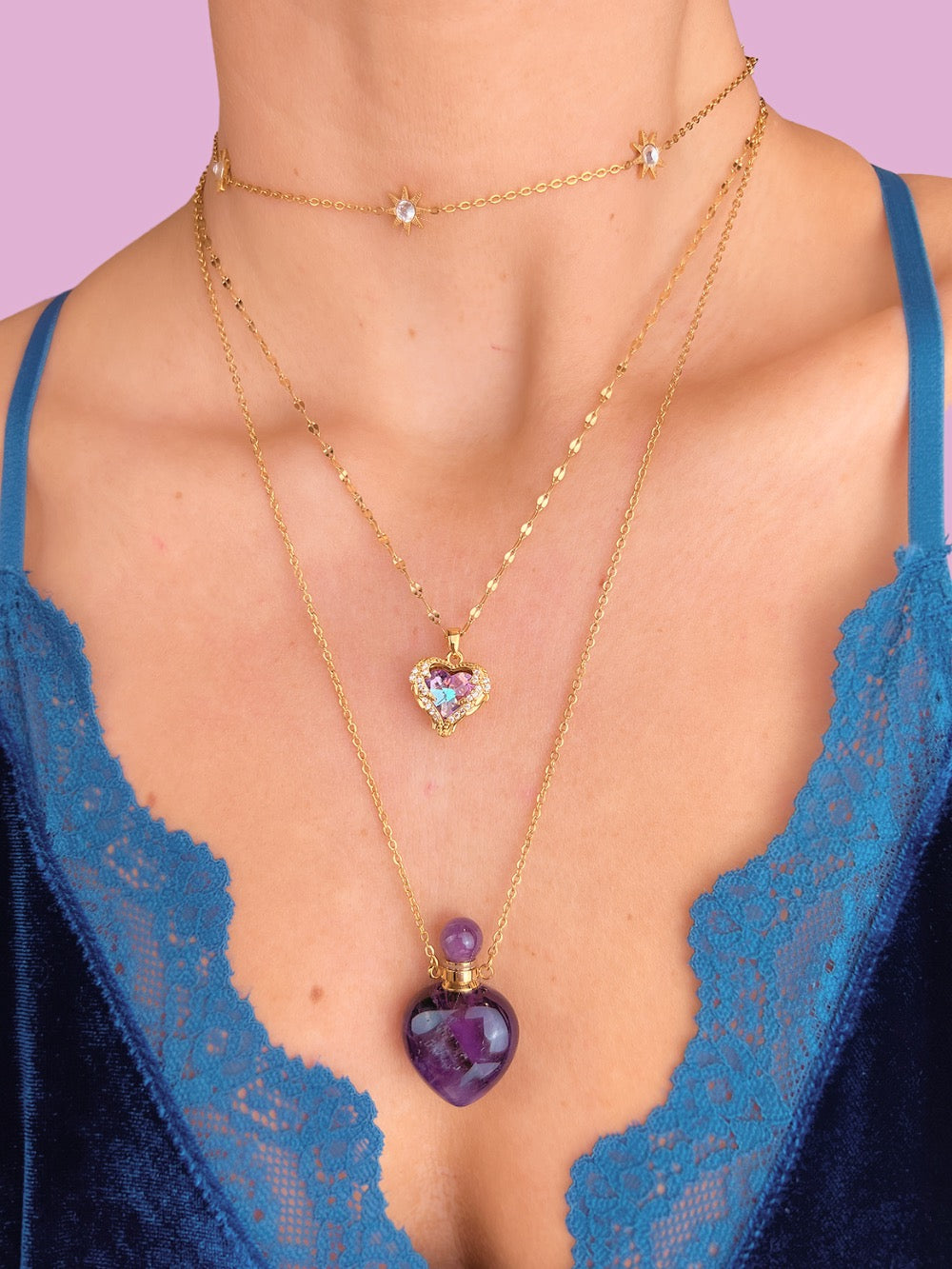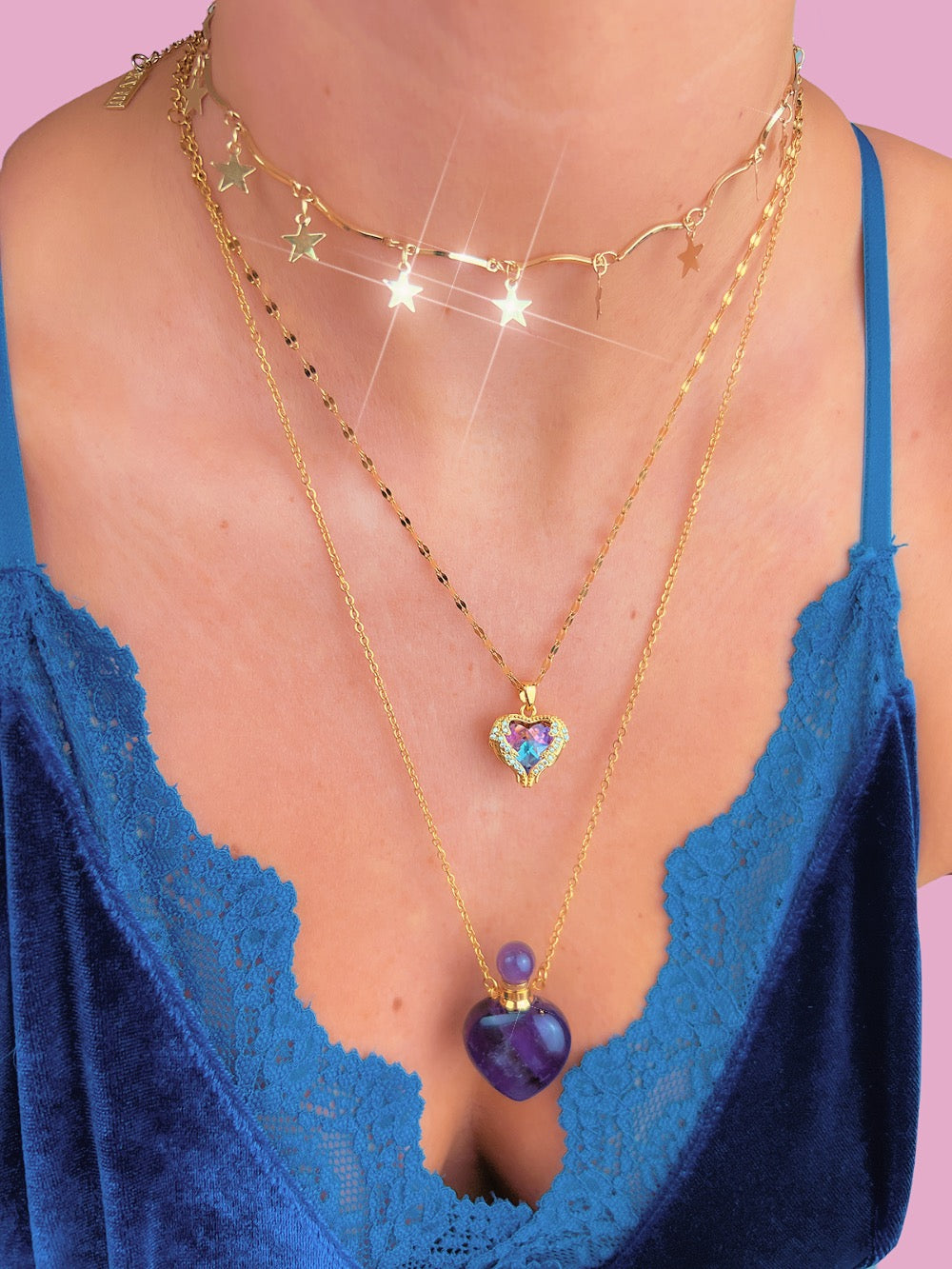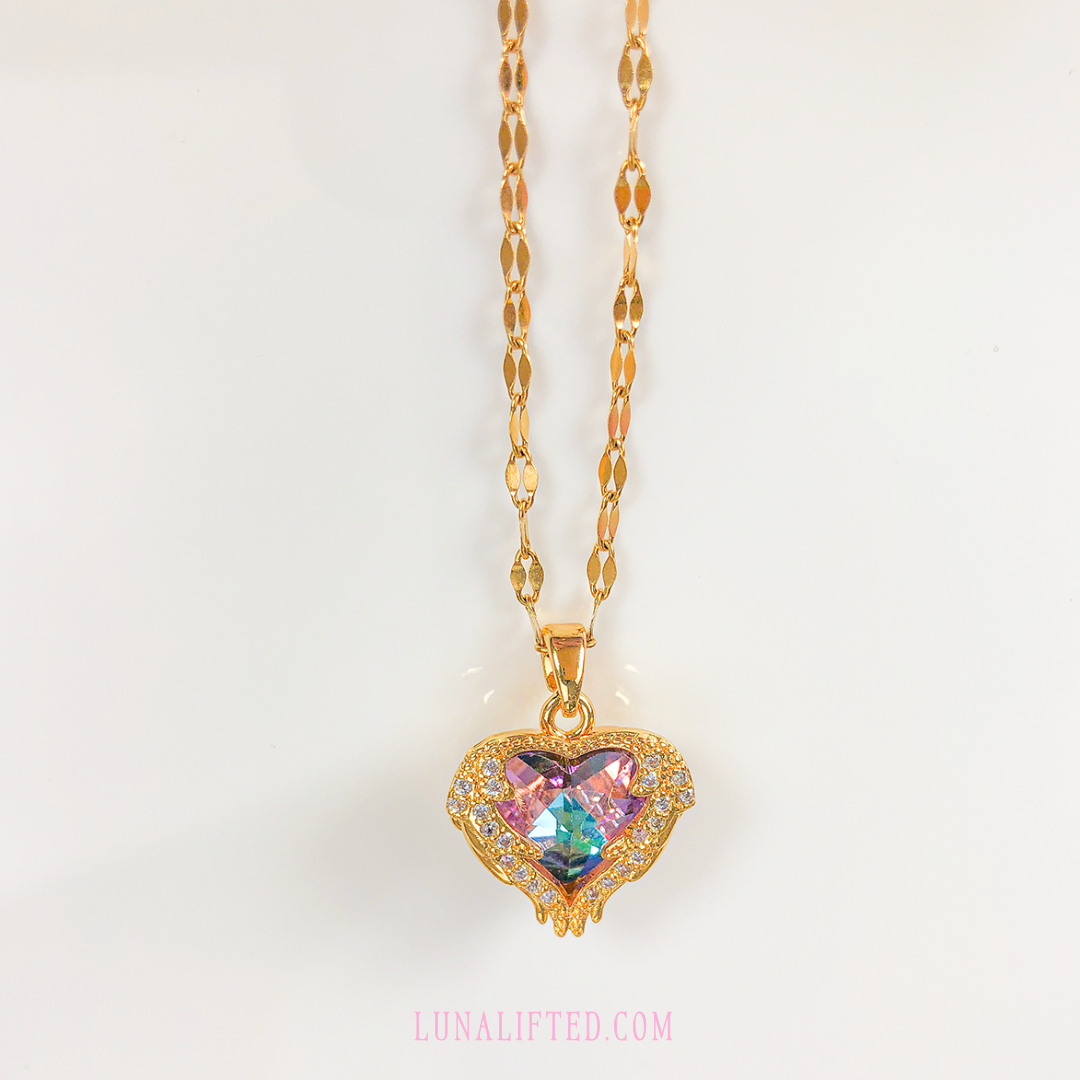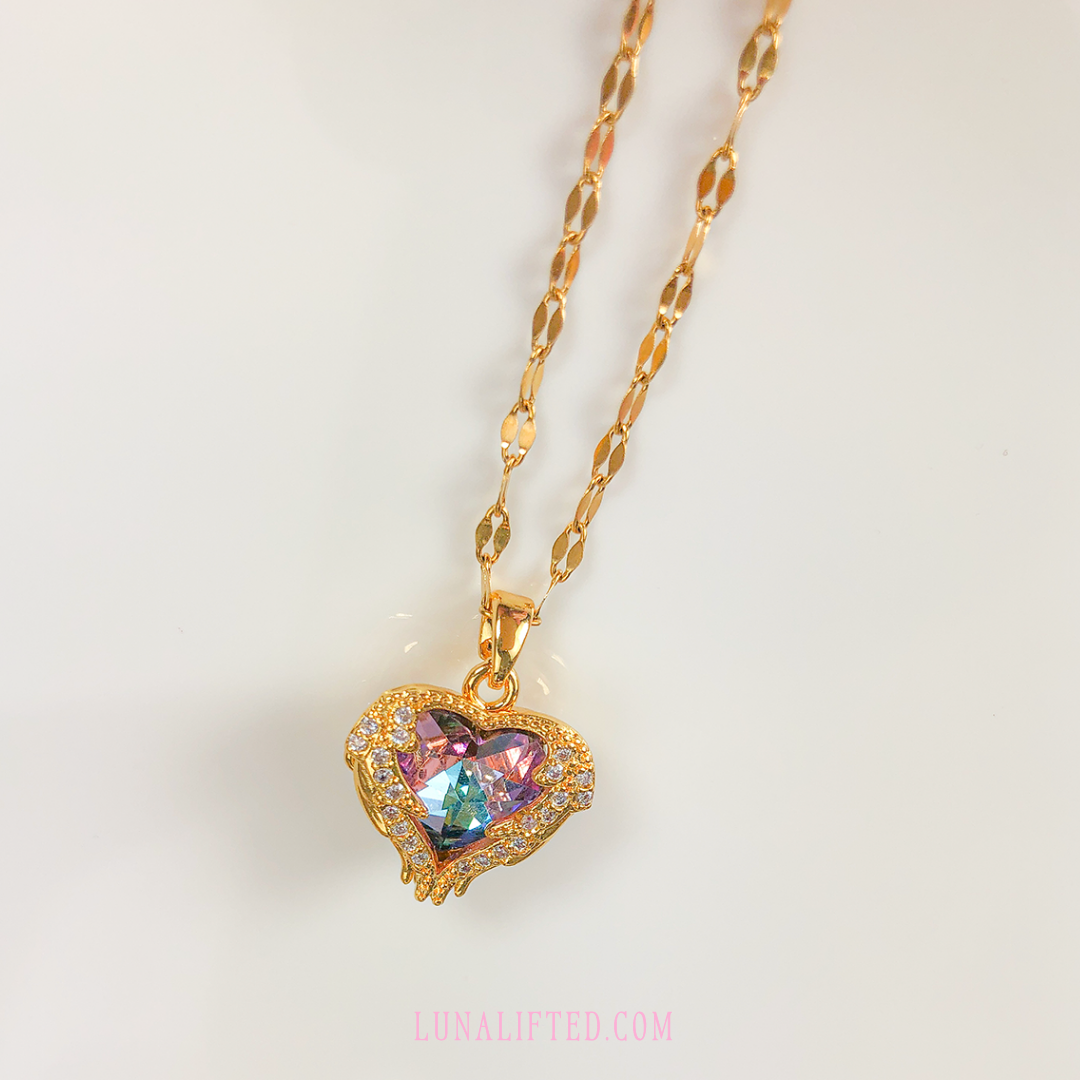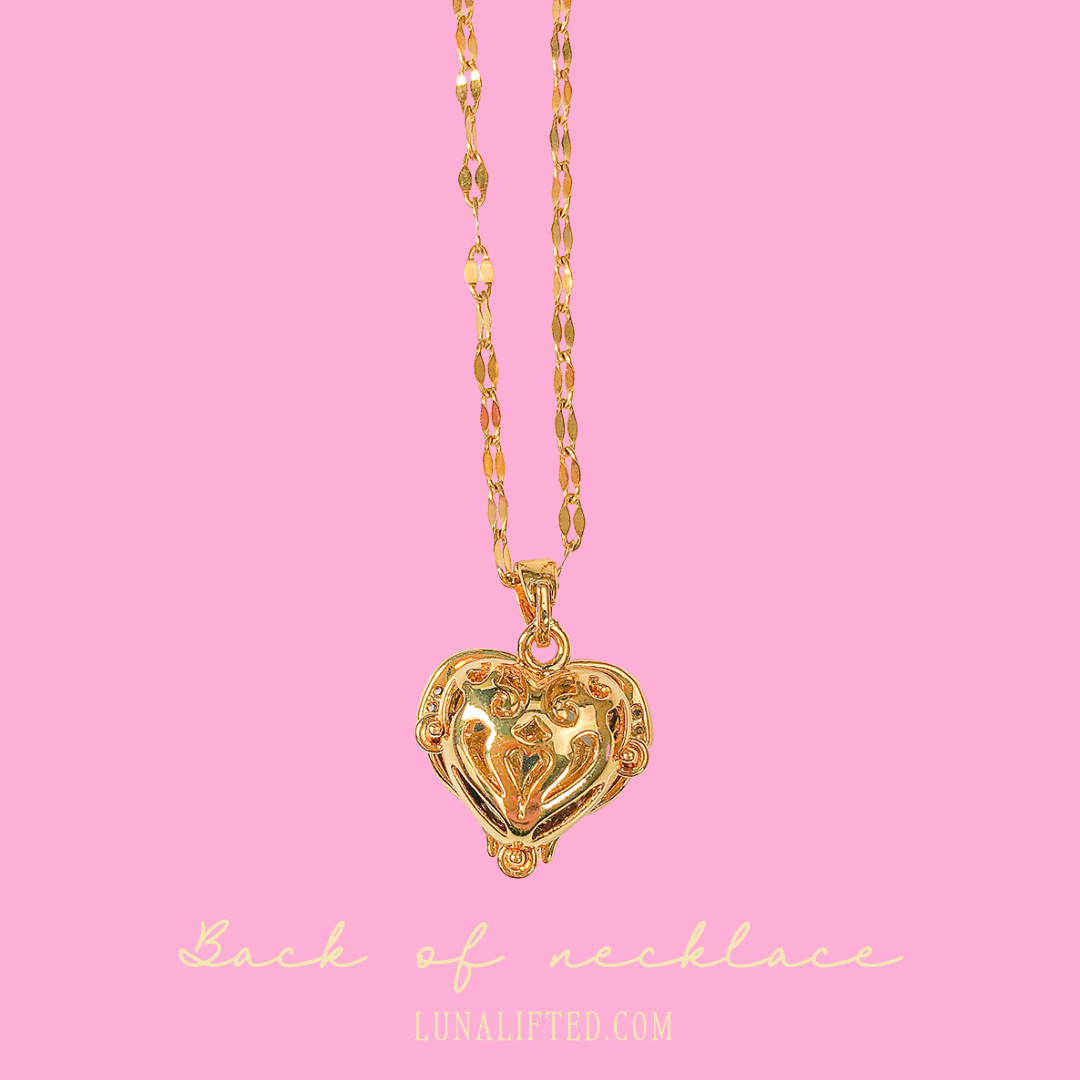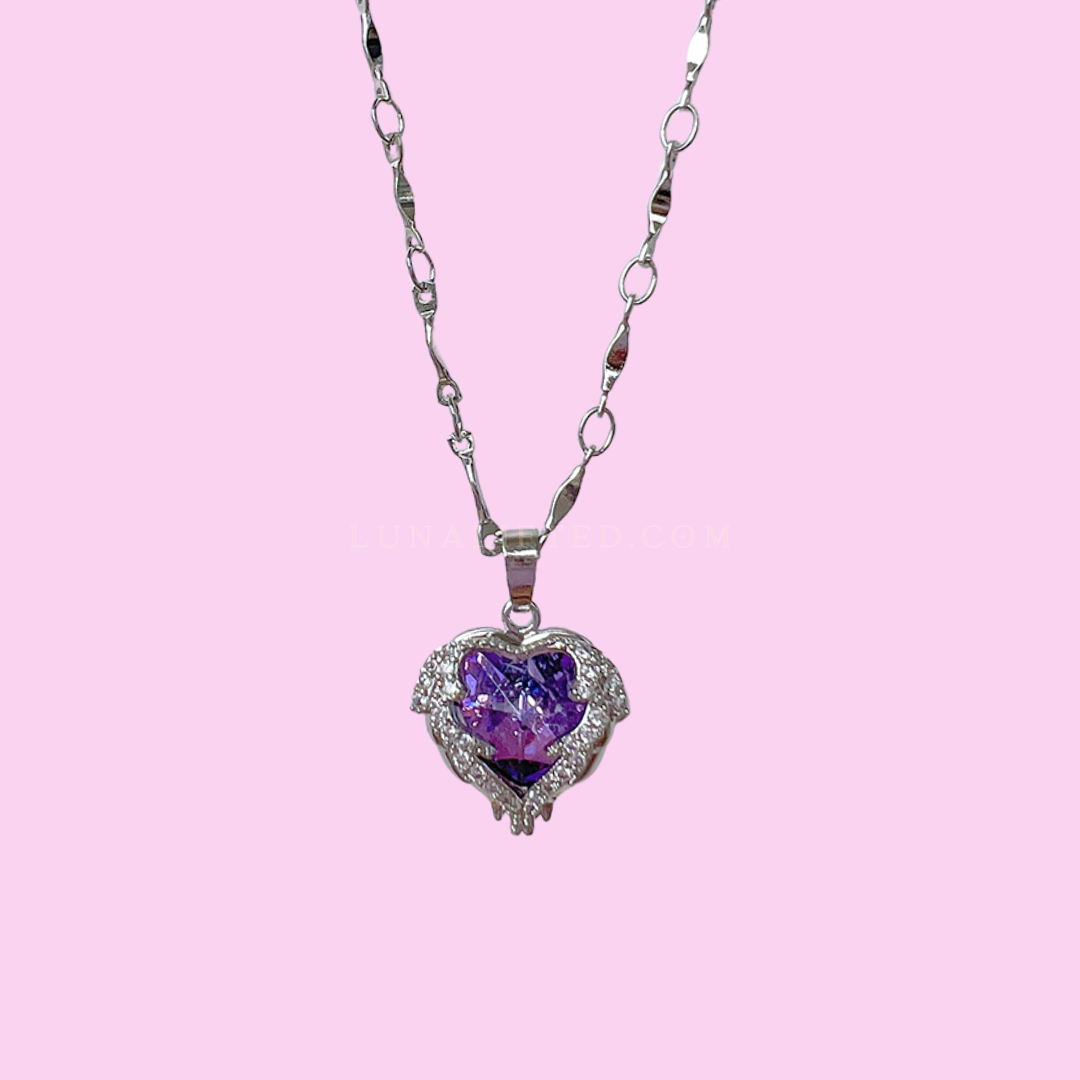 Fae Heart Necklace
When Persephone returns from the underworld to her abode in the sky, Spring and Summer are soon to pass by. With the help of the Fae, Demeter shines happiness on the land so it will become fruitful once again.
The Fairies gather their magic to water the earth, hoping for an abundant spring rebirth. Winter can be harsh on one's gentle heart, with months of hibernation making one feel trapped in the dark. What a burden it may seem to feel everything so deeply, yet what a curse it would be to feel nothing at all.
For the days when your heart seems trapped in a cage, and simply getting out of bed feels like a heavy wage.... I hope you look for the light within you trying to burst through, because, like fairies, we carry diamonds in our hearts too.  
lab created diamond with magenta and teal hues incased in cubic zirconia studded gold/silver molding
chain measures 16 inches + 2 inch extender clasp
gold/silver plated stainless steel, non-tarnish and waterproof chain
Every Luna Lifted Gem is bathed under a Full Moon infusing it with moonlight 🌙
✨All of our jewelry is made with either copper/brass, stainless steel, or sterling silver as the base metal with 18-24k gold layering ontop of it (see description for specifics). Because we use stronger base metals, your jewelry will not tarnish if properly cared for.
✨Every piece is hypoallergenic, cadmium free, and nickel free. However, everyone's skin is uniquely different and may react differently to certain metals.
✨See our JEWELRY CARE PAGE for more details.
✨All orders are shipped from Minnesota, U.S.A. within 1-3 business days (Monday-Friday excluding holidays).
✨All orders will receive an email with a tracking number once the order has shipped. Make sure to check your spam/junk folders if you don't recieve a confirmation right after you order.
✨Shipping estimates are 2-4 business days for domestic (U.S.) orders and 5-15 days for international orders. **Delays may occur with shipping especially over the holiday season**
✨You have 30 days to contact us regarding a return or exchange. Please see our Shipping, Refunds & Exchanges page for more details.