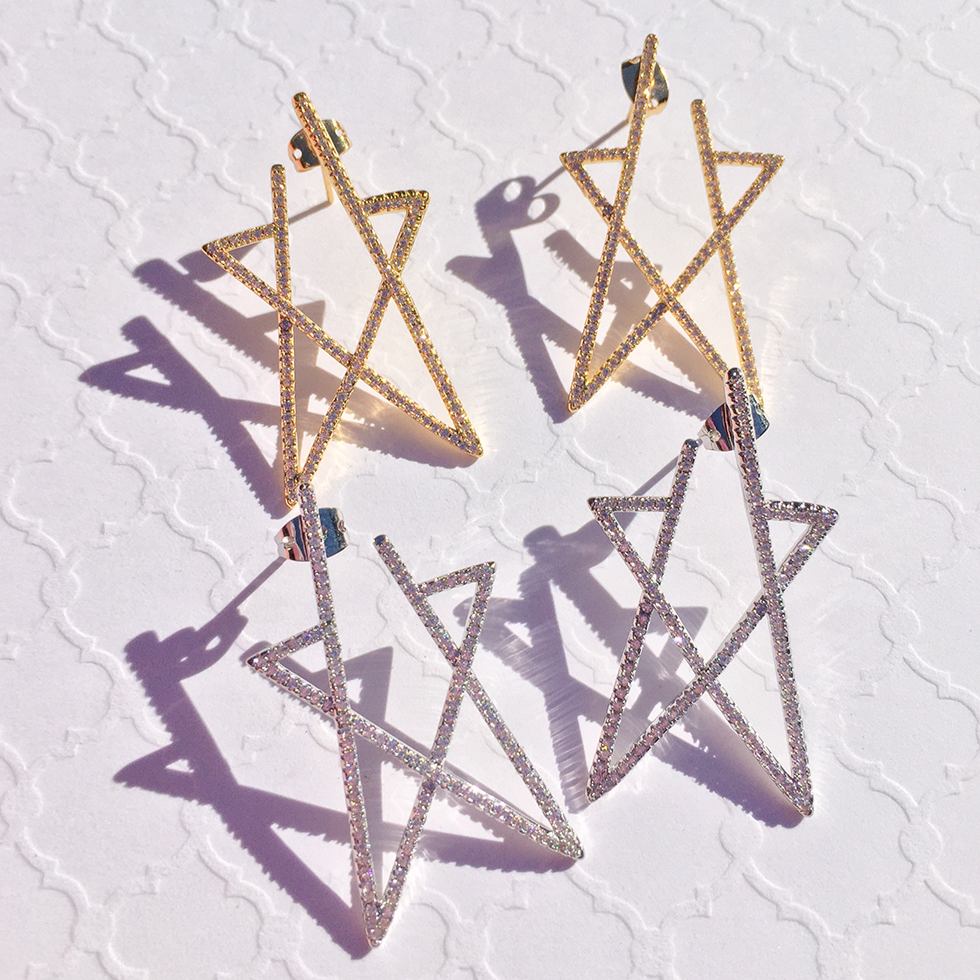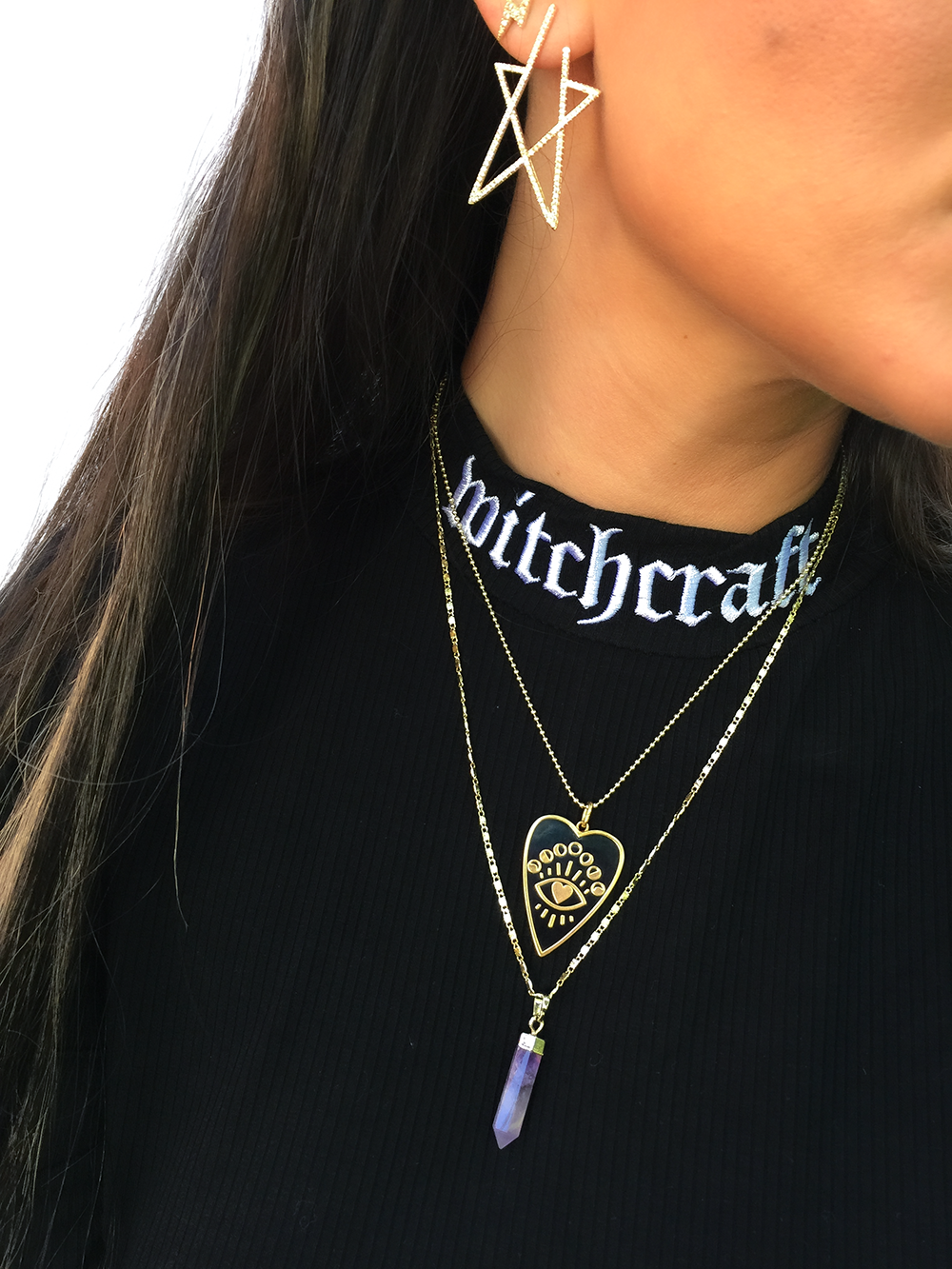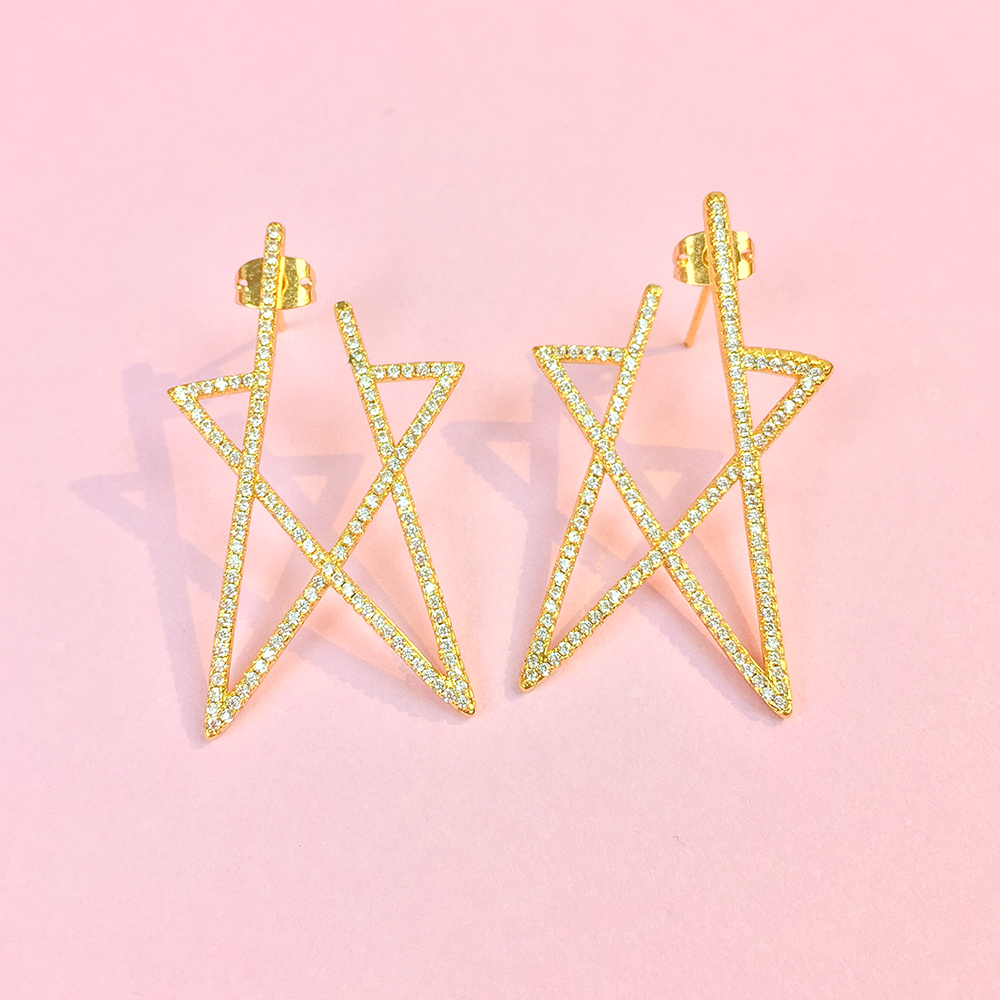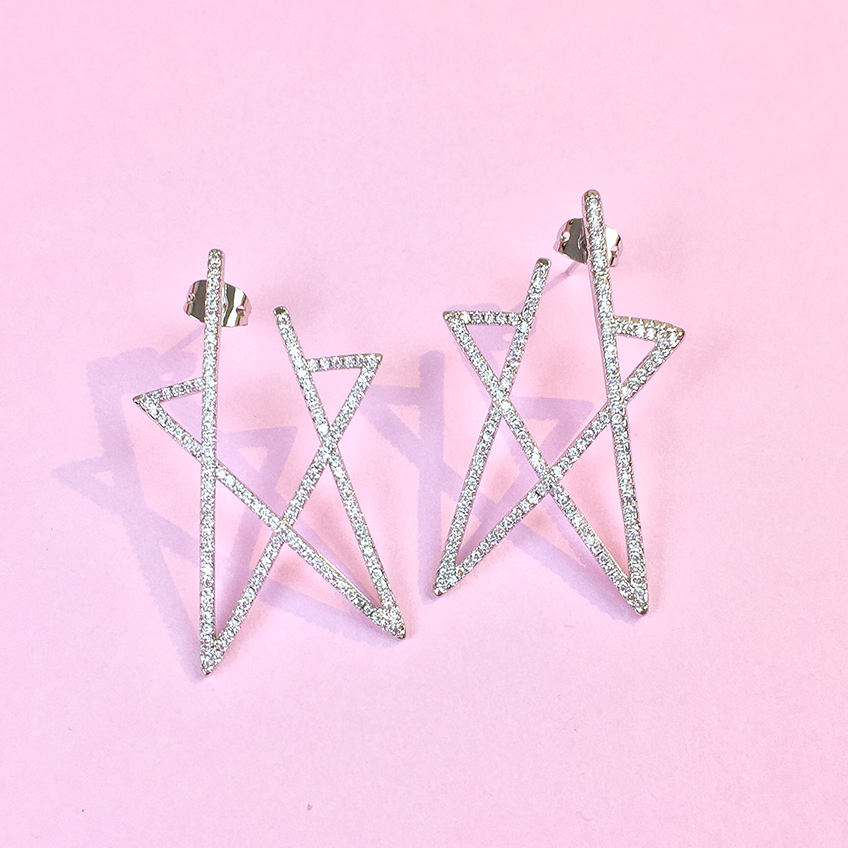 Star Of The Goddess Earrings
The five-pointed star, also known as a pentagram, is associated with the power of the Goddess, and  Goddess traditions ~ as encoded in the shape of this star are the secrets of creation. In the sacred geometry of the pentagram is something known as the phi ratio, a mathematical proportion that encodes all organic life, from spiral nautical shells and pine cones to the proportions of limbs in a human being. Found within the design of Nature, it carries association with witchcraft, mysticism and esotericism. Today many people wear a pentagram charm for protection in daily life.

Each point of the star represents five archetypal energies:
Earth is the body and material world. Water is the emotions and astral world, the collective unconscious. Air is the mind and mental realm, the world of ideas. Fire is the soul, the will or energy. Spirit is the overarching force that guides the four, generating them, sustaining them and returning them back to the source of creation.
The Star of the Goddess Earring evokes balance and harmony, from the powers of nature, the elements and ultimately life. Tap into your divine creative power while wearing them, when your life needs harmony and protection.
24k gold plated on sterling silver with cubic zirconia studs
earring measures 1.5 inches x 1 inch
comes with push earring backs
available in gold or silver
Every Luna Lifted Gem is bathed under a Full Moon infusing it with moonlight 🌙
✨All of our jewelry is made with either copper/brass, stainless steel, or sterling silver as the base metal with 18-24k gold layering ontop of it (see description for specifics). Because we use stronger base metals, your jewelry will not tarnish if properly cared for.
✨Every piece is hypoallergenic, cadmium free, and nickel free. However, everyone's skin is uniquely different and may react differently to certain metals.
✨See our JEWELRY CARE PAGE for more details.
✨All orders are shipped from Minnesota, U.S.A. within 1-3 business days (Monday-Friday excluding holidays).
✨All orders will receive an email with a tracking number once the order has shipped. Make sure to check your spam/junk folders if you don't recieve a confirmation right after you order.
✨Shipping estimates are 2-4 business days for domestic (U.S.) orders and 5-15 days for international orders. **Delays may occur with shipping especially over the holiday season**
✨You have 30 days to contact us regarding a return or exchange. Please see our Shipping, Refunds & Exchanges page for more details.