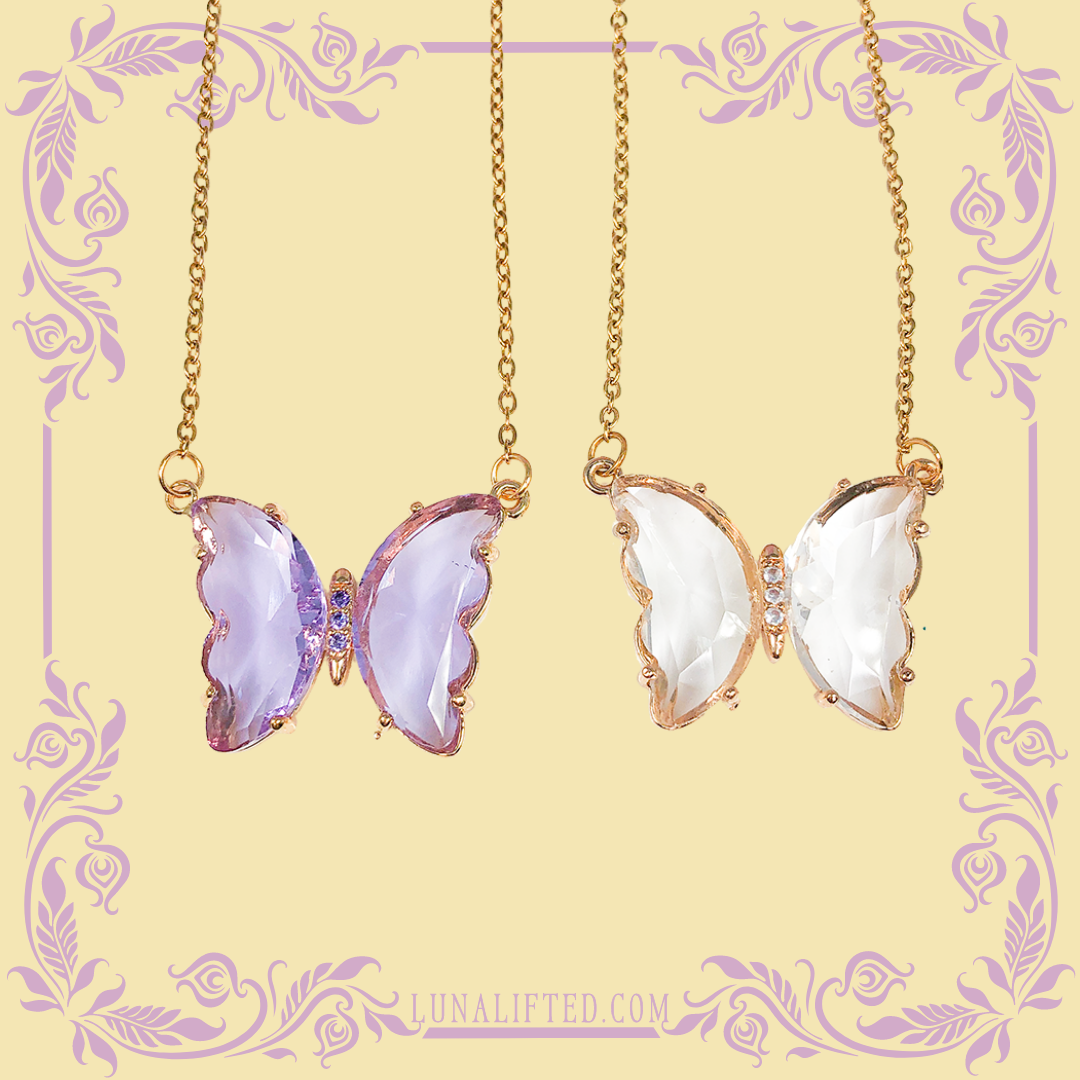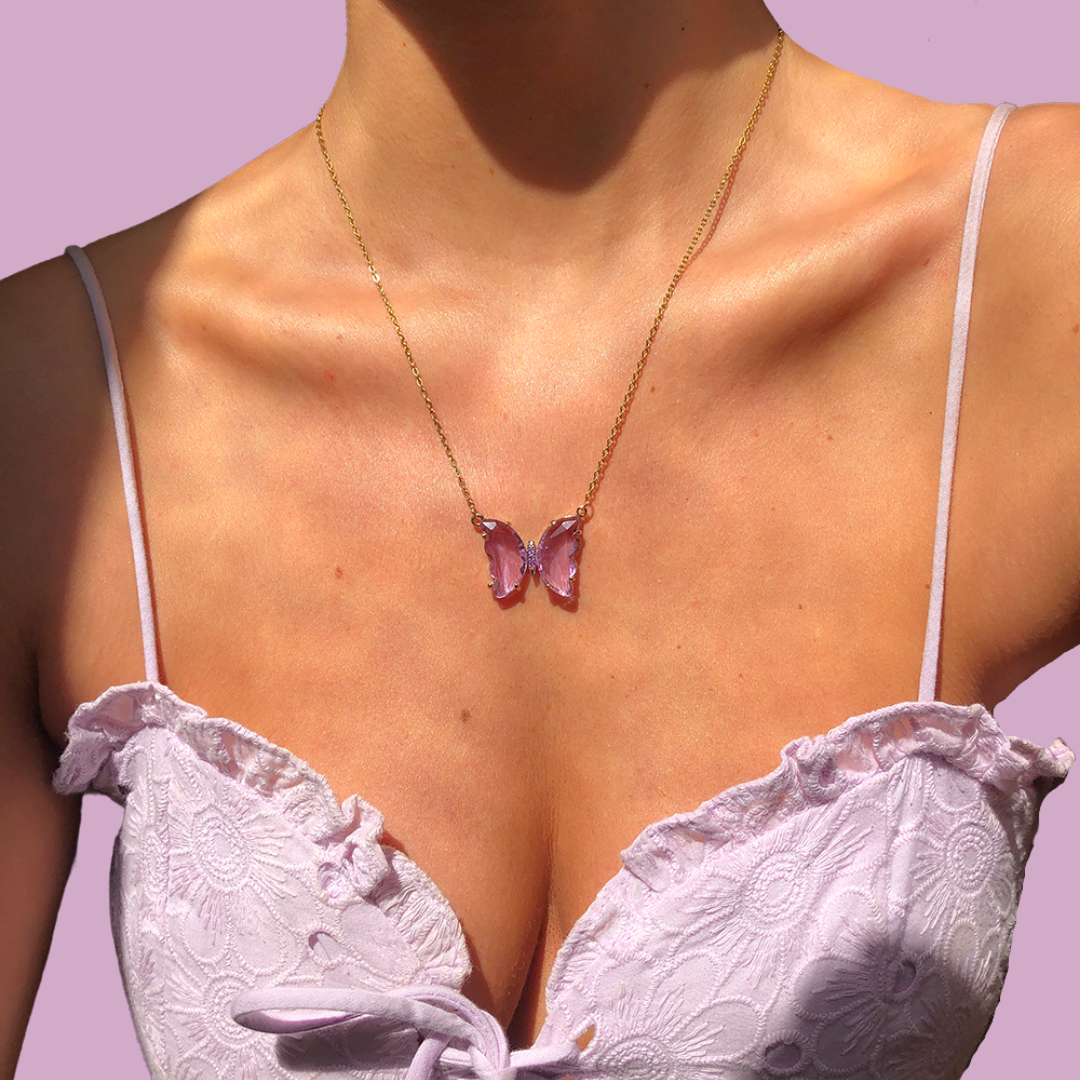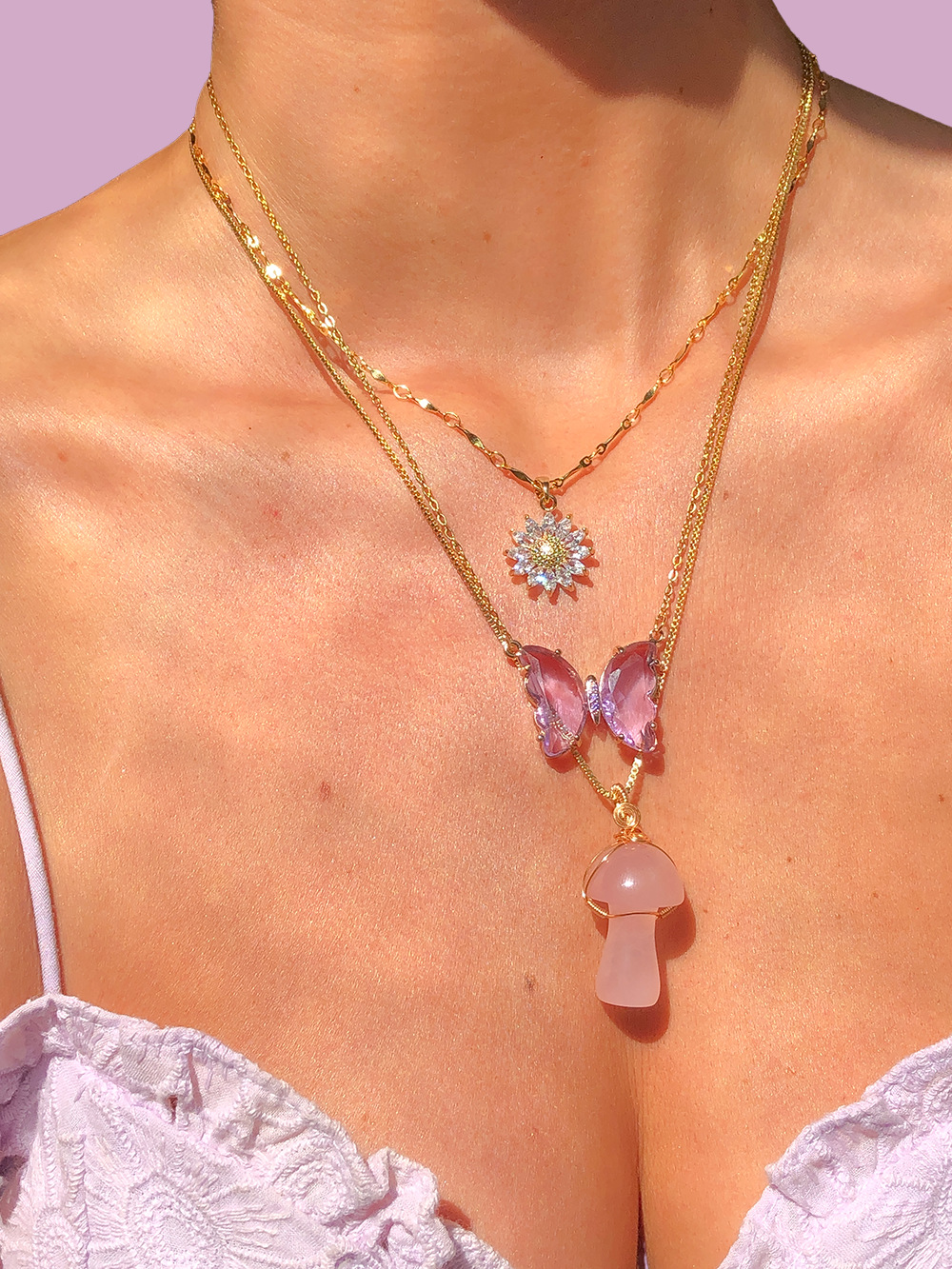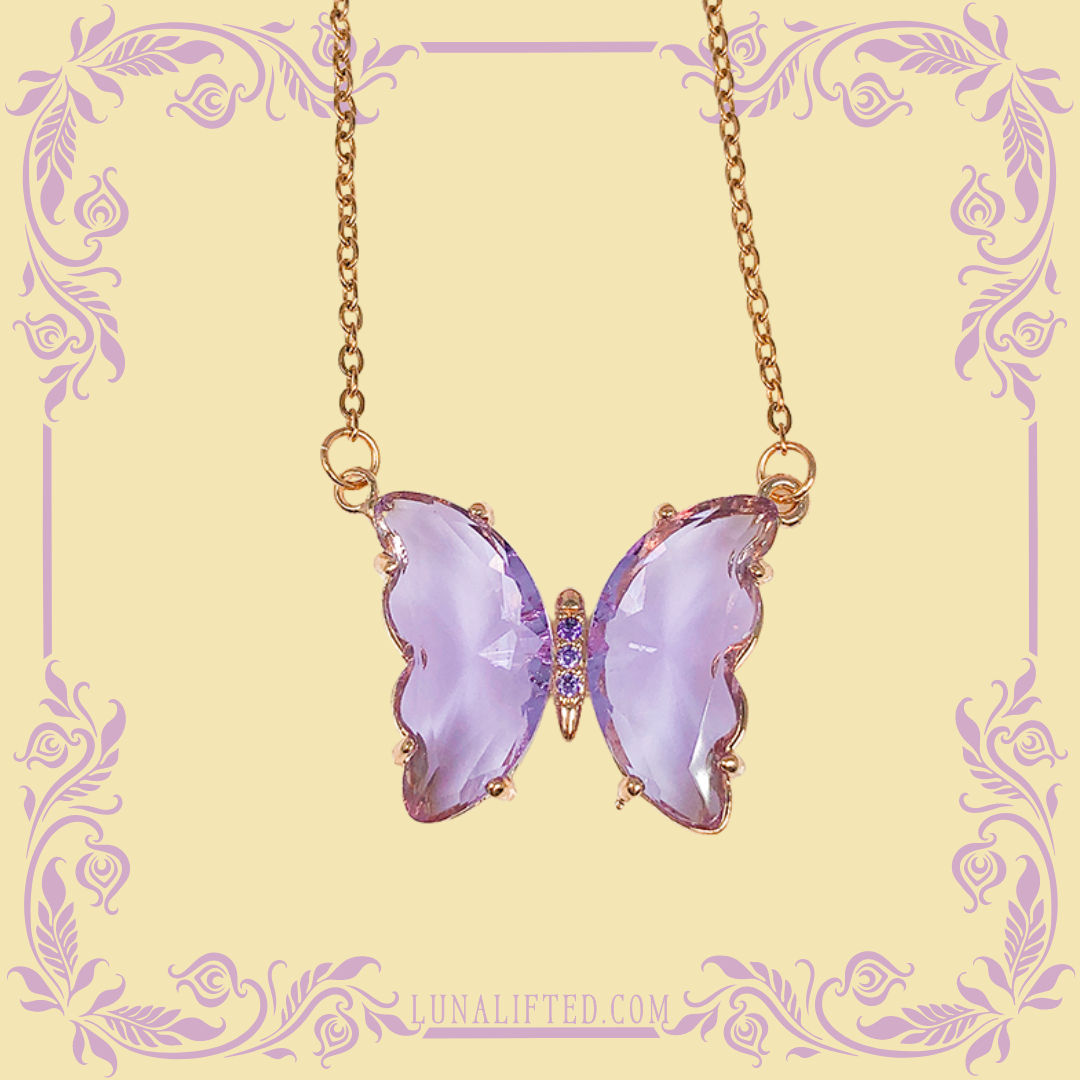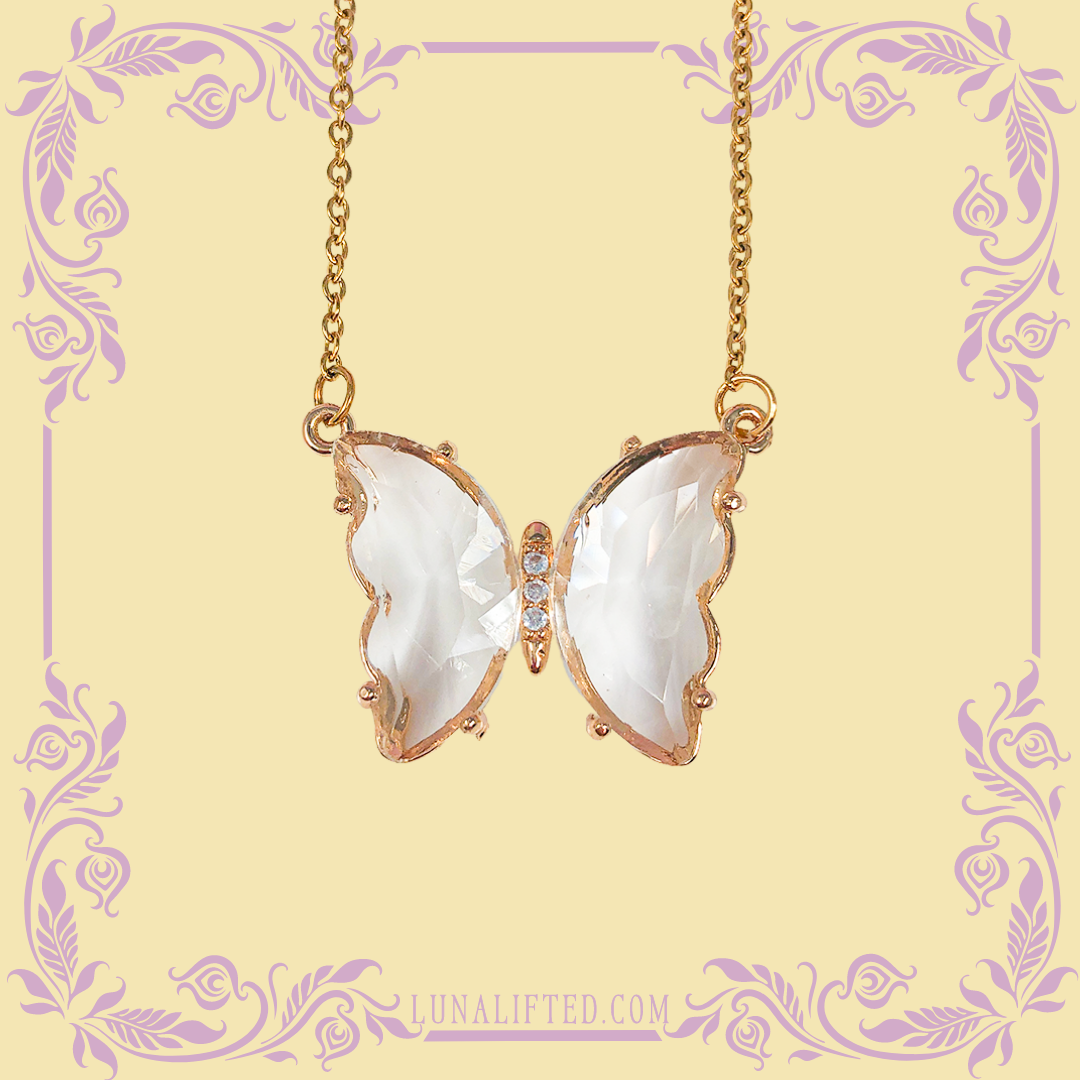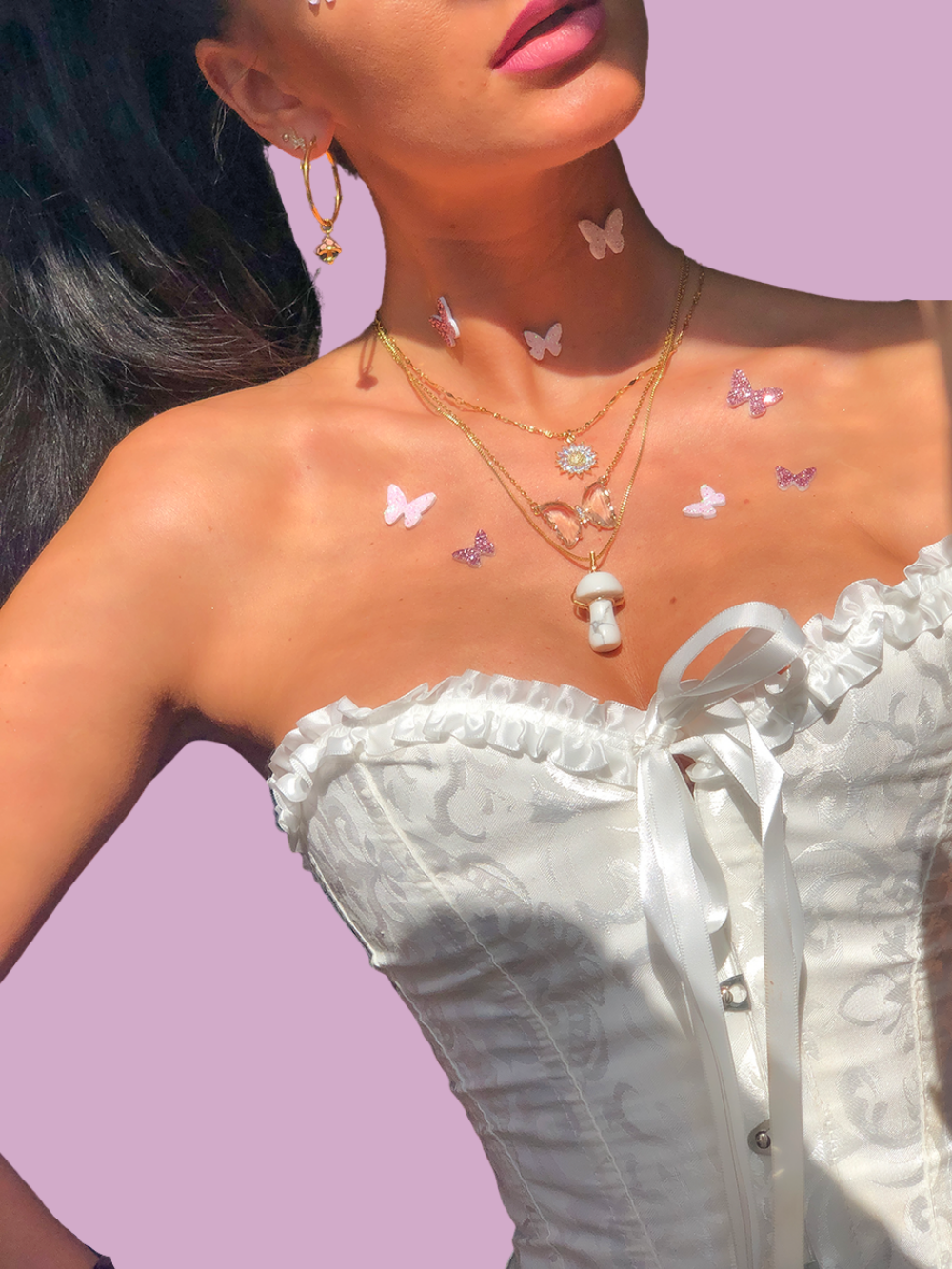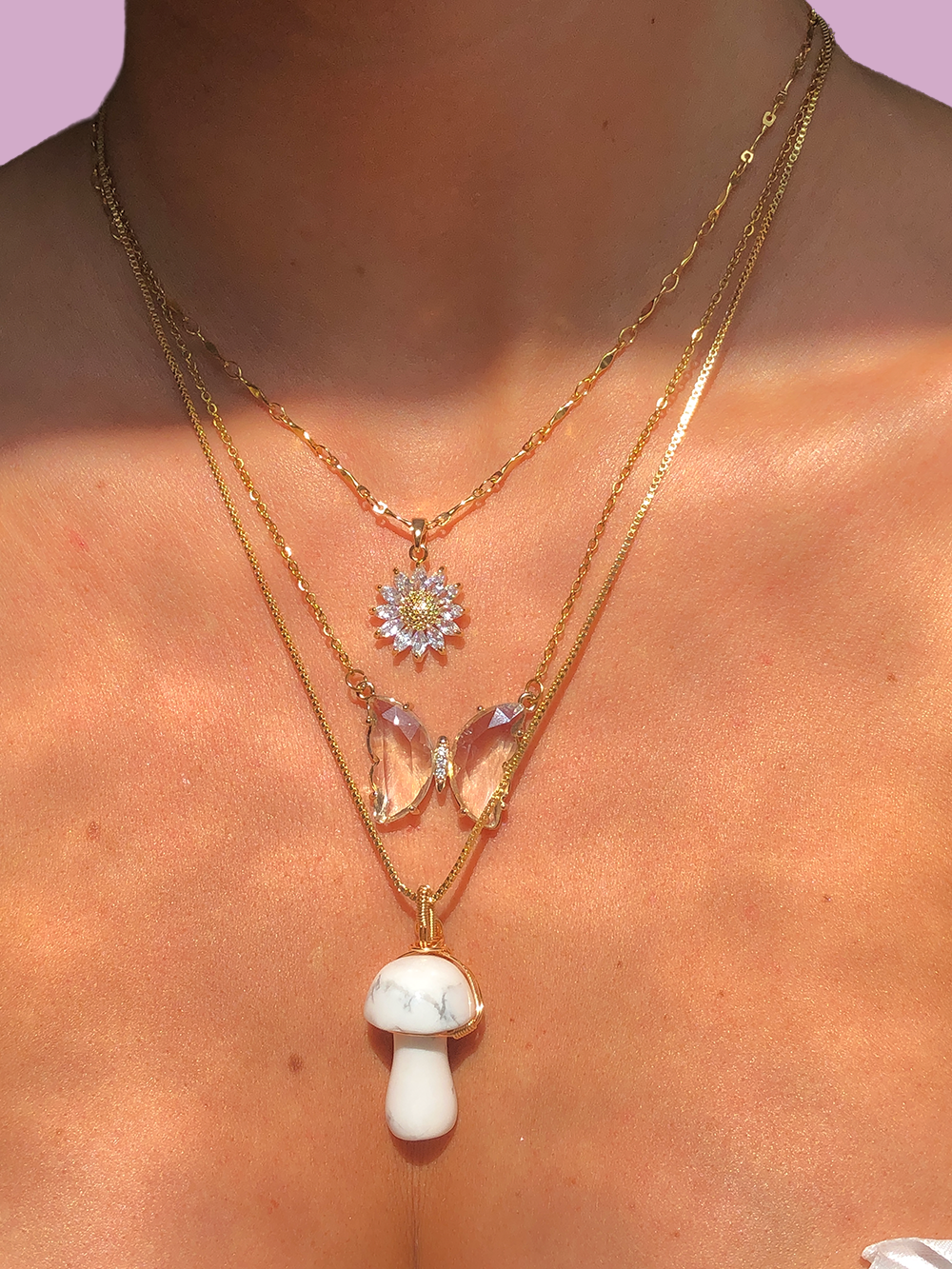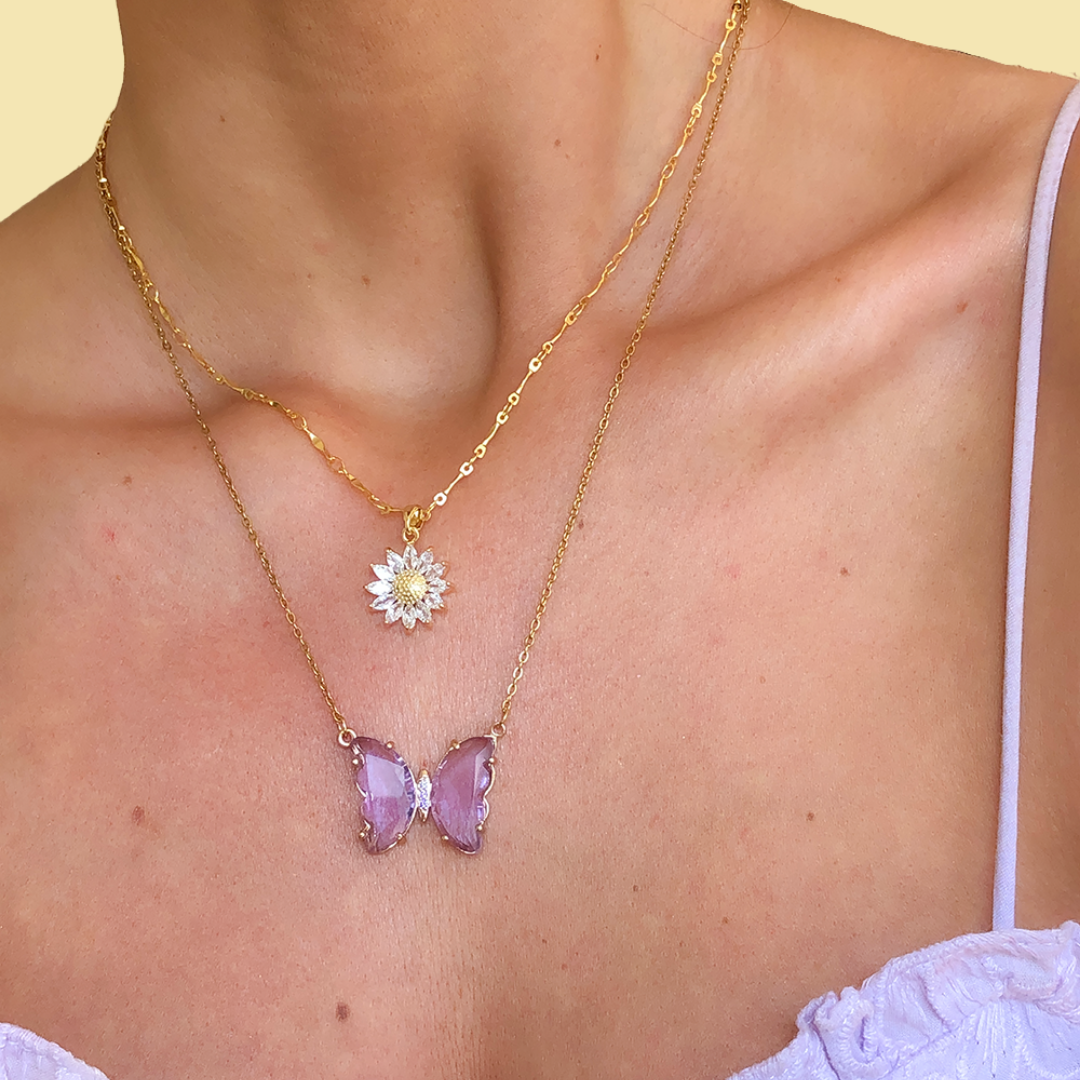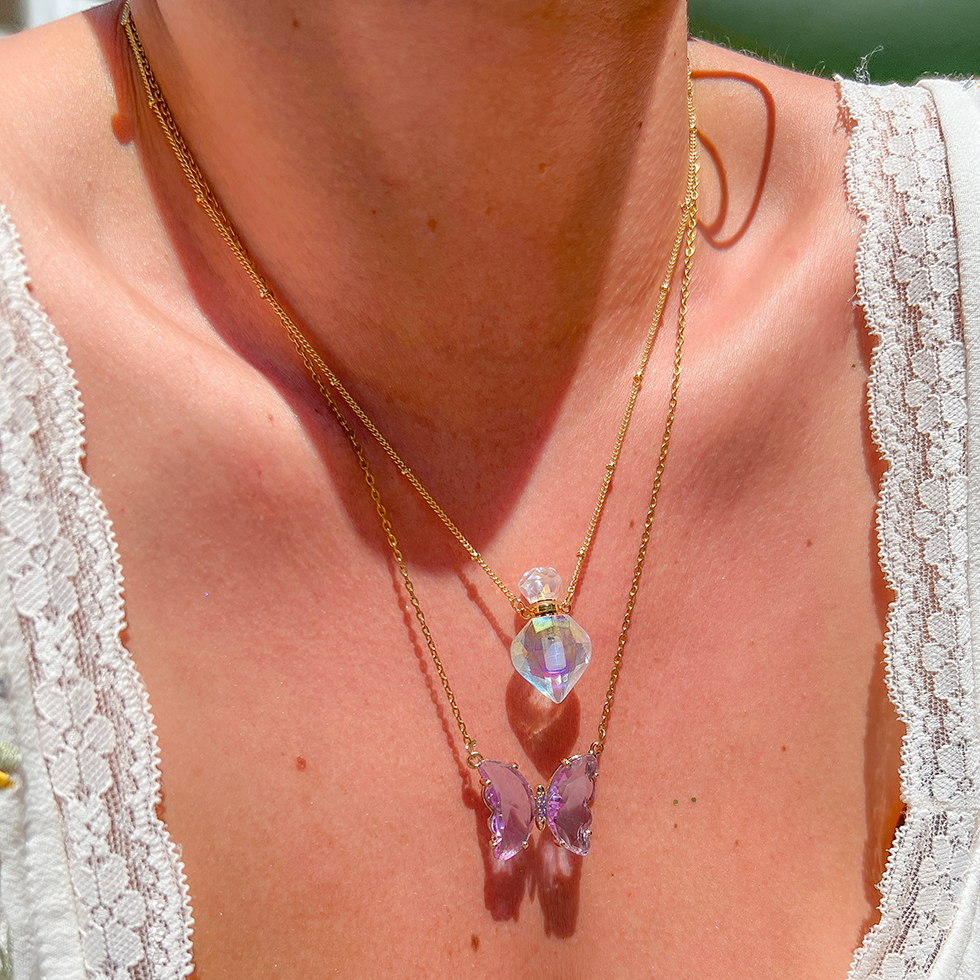 Psyche Necklace
Psyche [sy-kee]: the Greek Goddess of the soul who was born a princess with a human-like nature. After betraying Eros (also known as Cupid, the Greek God of love and sex), she was forced to complete four nearly impossible trials set by his mother, Aphrodite. Empathetic to her plight, she was helped by creatures along the way and completed them all. Psyche made her way back to Aphrodite, but let her curiosity get the best of her, opening the box from the final task that supposedly contained Persephone's beauty. Instead of beauty, she found the essence of death and instantly died. Eros found her dead on the slopes of Mount Olympus, and swept her up taking her to the peak. He was impressed by the lengths she would go to show her sorrow and brought her back to life as a Goddess making her the personification of the soul and officially married her.

The symbol of Psyche is two butterfly wings, and is often represented by symbols associated with her brave search for truth and understanding. Psyche invites humans to be strong and secure, especially when others judge them. The Psyche necklace calls in the magic of the butterfly Goddess, bringing psychological growth, transformation, and a soul guided by love.
✦ chain measures 17.5 inches + 2 inch extendable XVIII clasp
✦ non tarnish 18k gold stainless steel chain
✦ lavender/clear crystal butterfly wing pendant with cubic zirconia stones in 18k gold plated setting
Every Luna Lifted Gem is bathed under a Full Moon infusing it with moonlight 🌙
✨All of our jewelry is made with either copper/brass, stainless steel, or sterling silver as the base metal with 18-24k gold layering ontop of it (see description for specifics). Because we use stronger base metals, your jewelry will not tarnish if properly cared for.
✨Every piece is hypoallergenic, cadmium free, and nickel free. However, everyone's skin is uniquely different and may react differently to certain metals.
✨See our JEWELRY CARE PAGE for more details.
✨All orders are shipped from Minnesota, U.S.A. within 1-3 business days (Monday-Friday excluding holidays).
✨All orders will receive an email with a tracking number once the order has shipped. Make sure to check your spam/junk folders if you don't recieve a confirmation right after you order.
✨Shipping estimates are 2-4 business days for domestic (U.S.) orders and 5-15 days for international orders. **Delays may occur with shipping especially over the holiday season**
✨You have 30 days to contact us regarding a return or exchange. Please see our Shipping, Refunds & Exchanges page for more details.