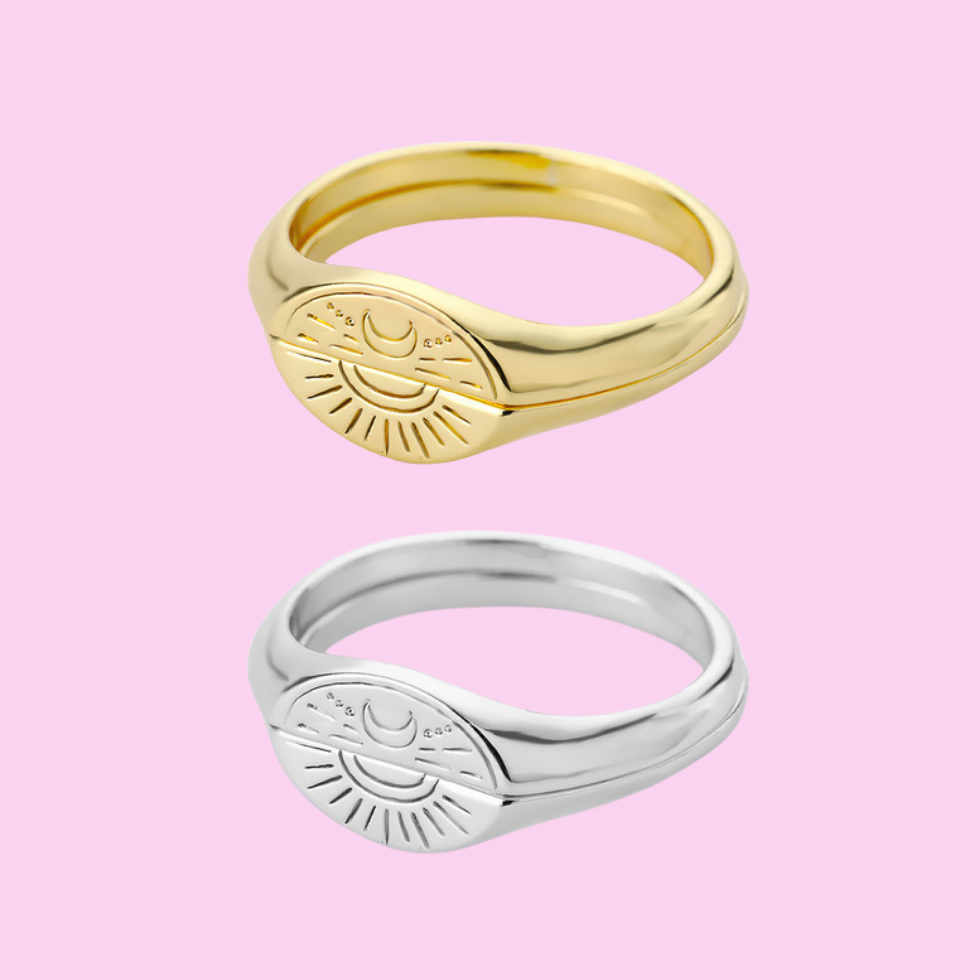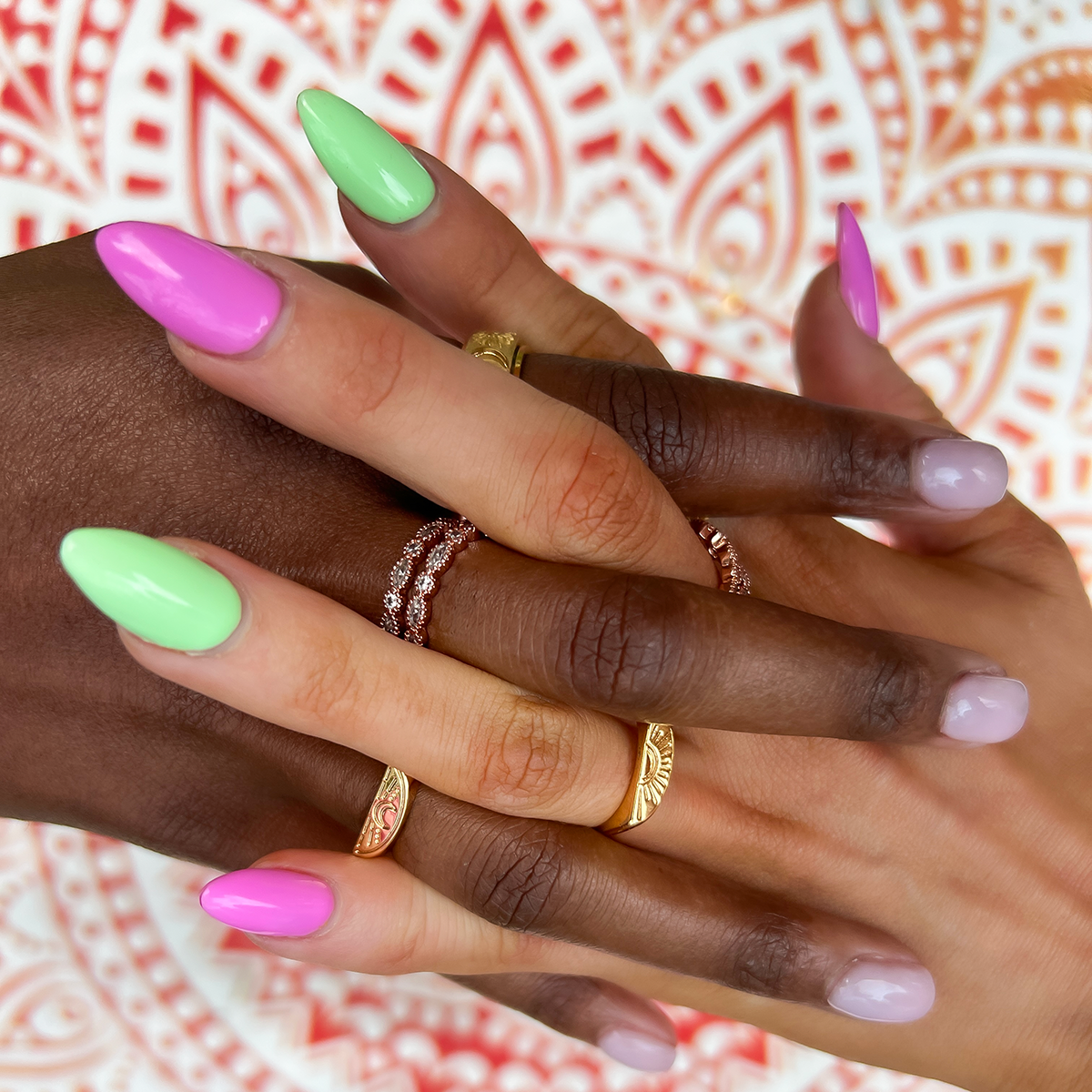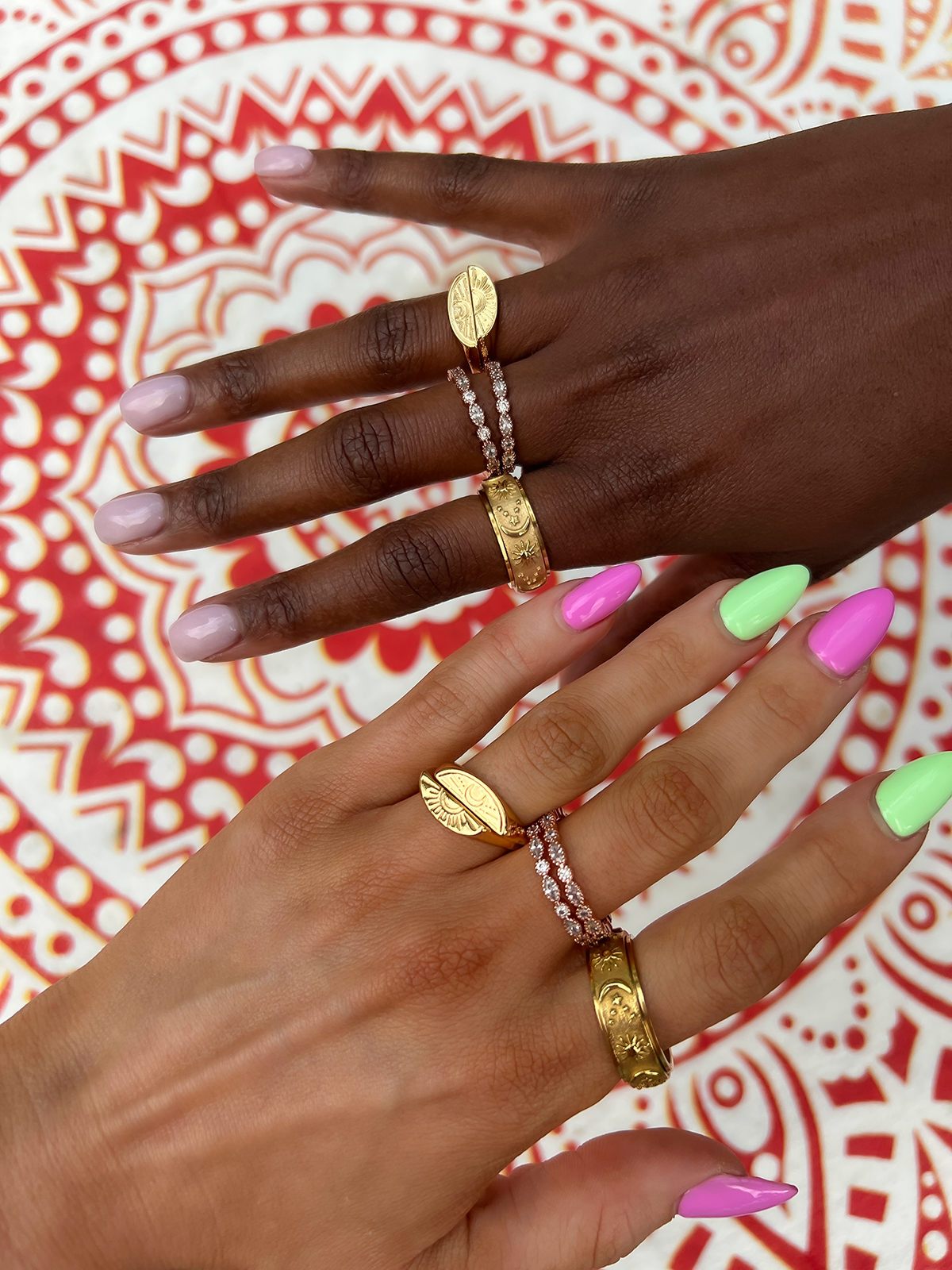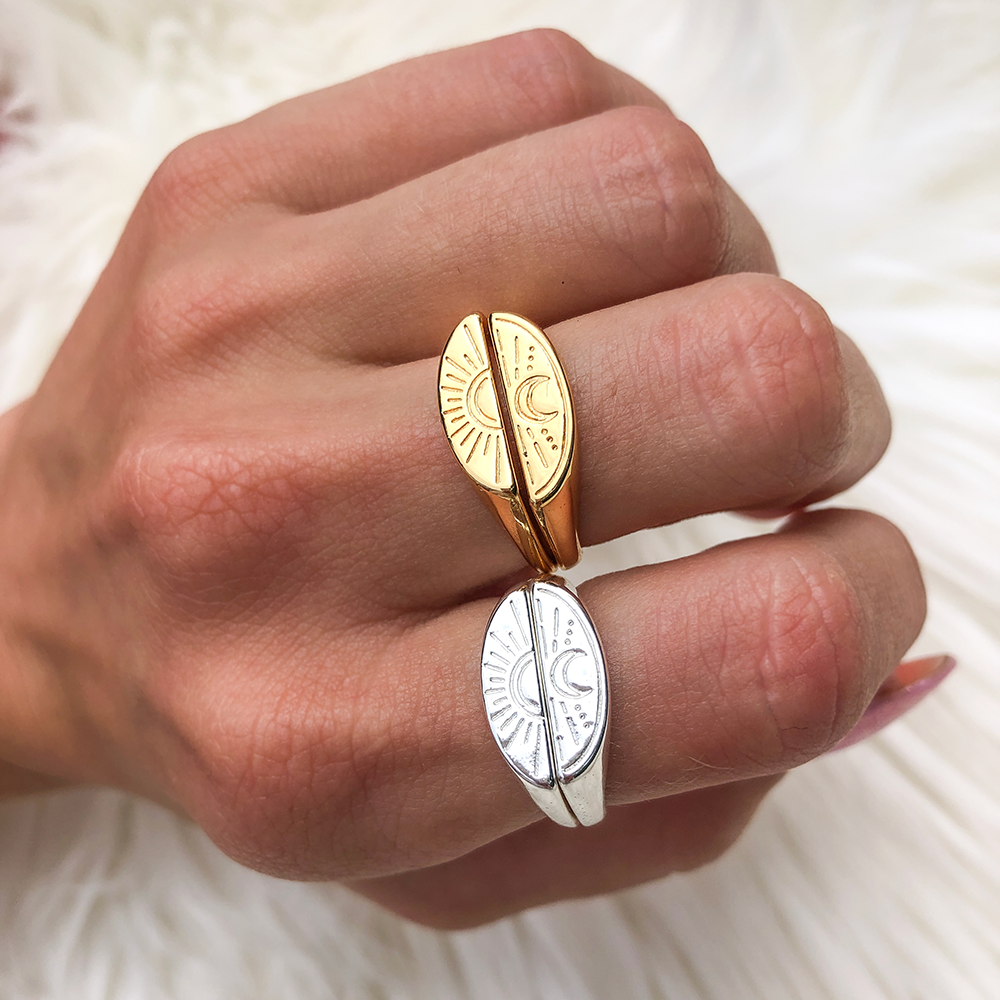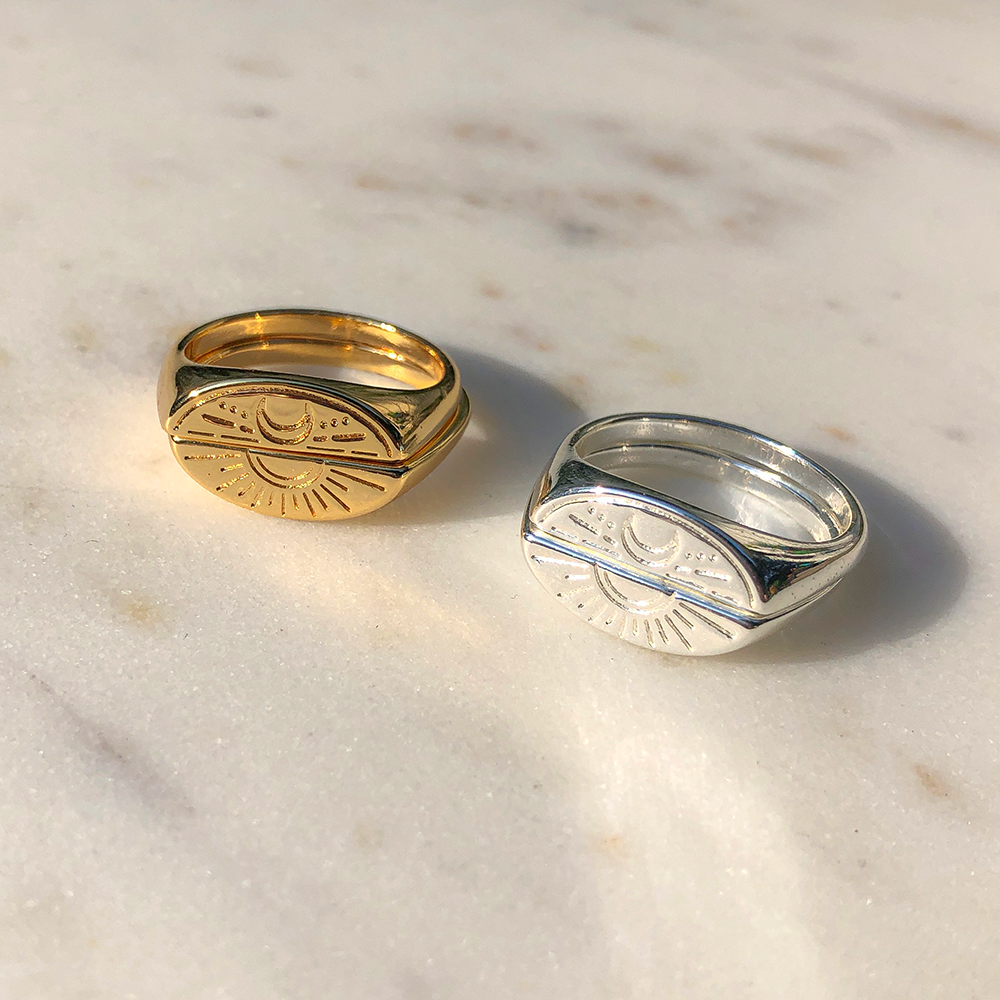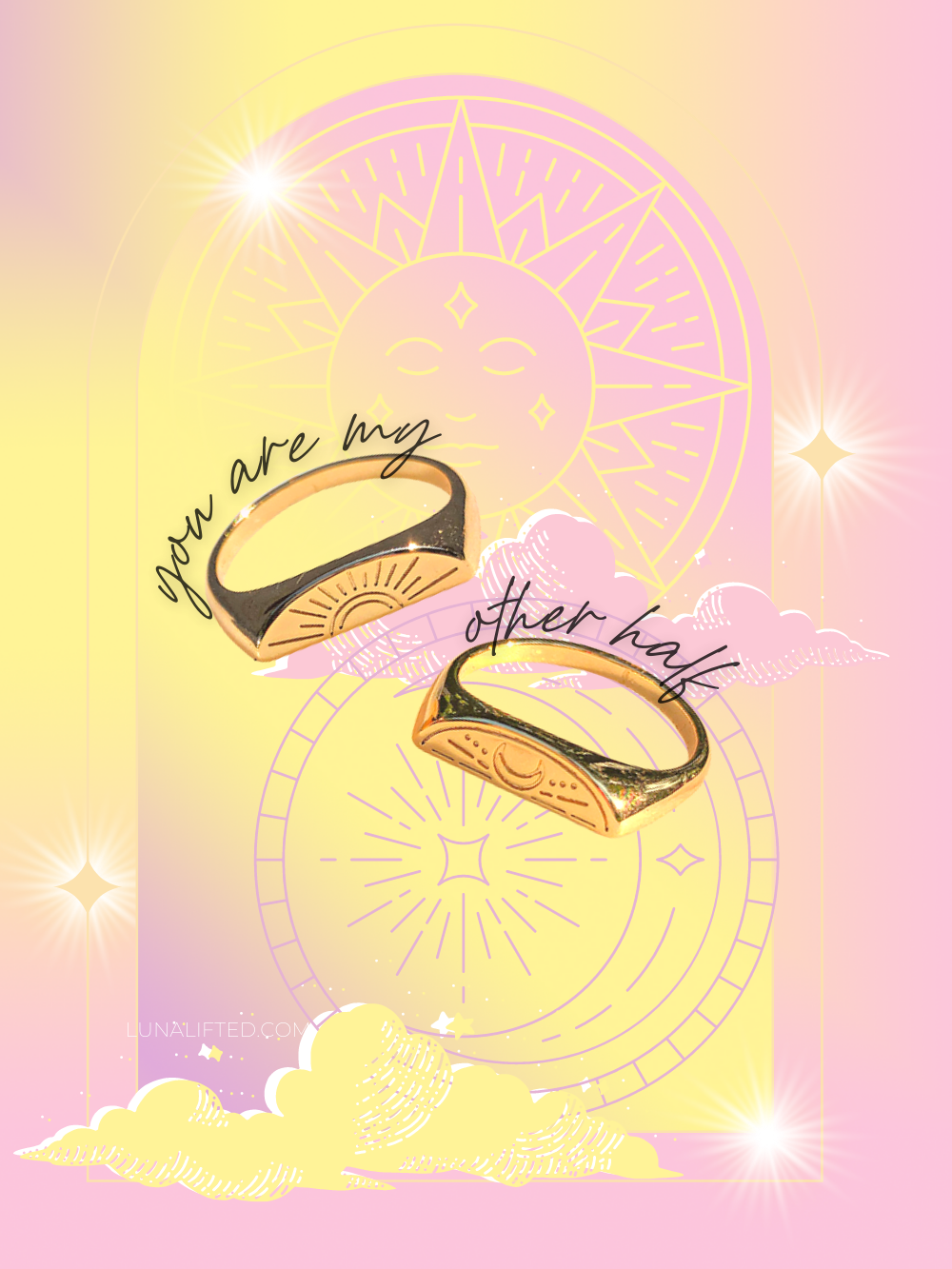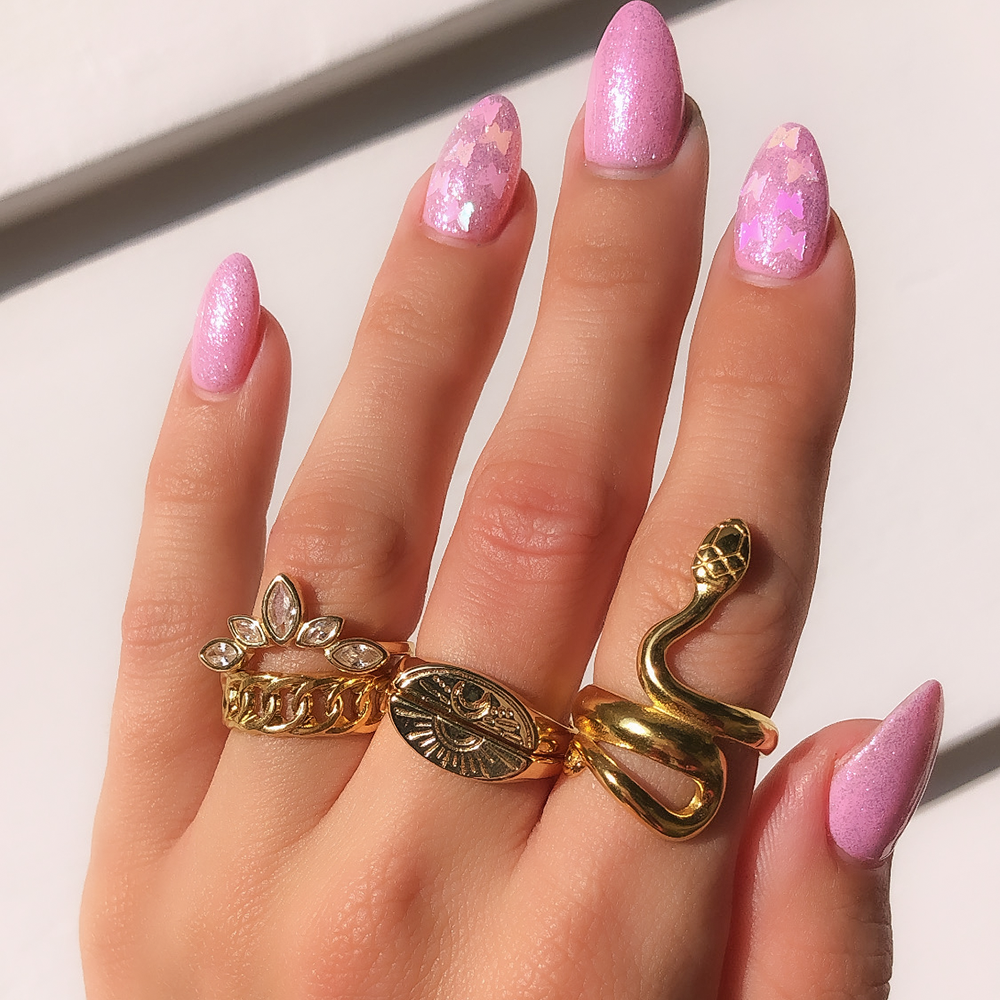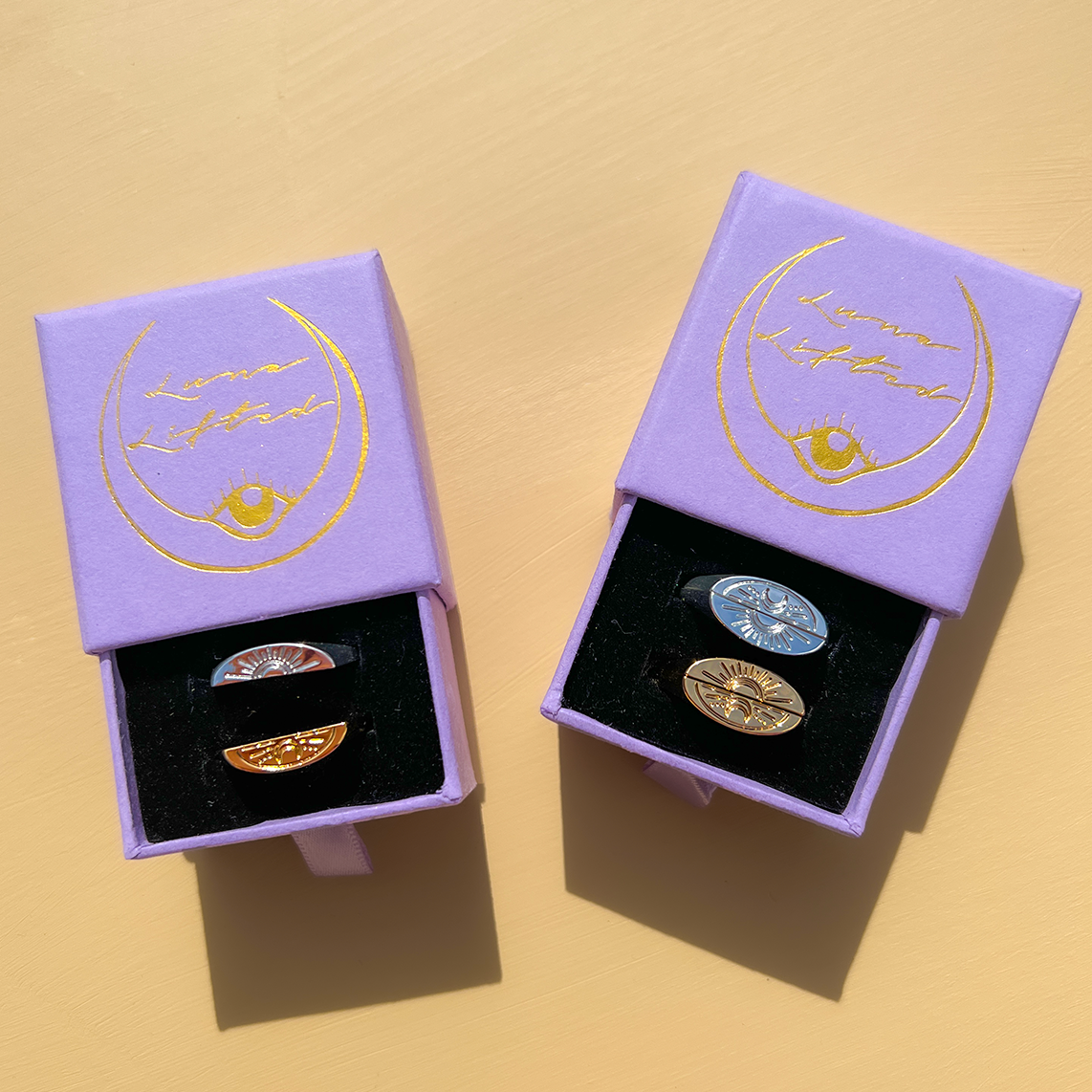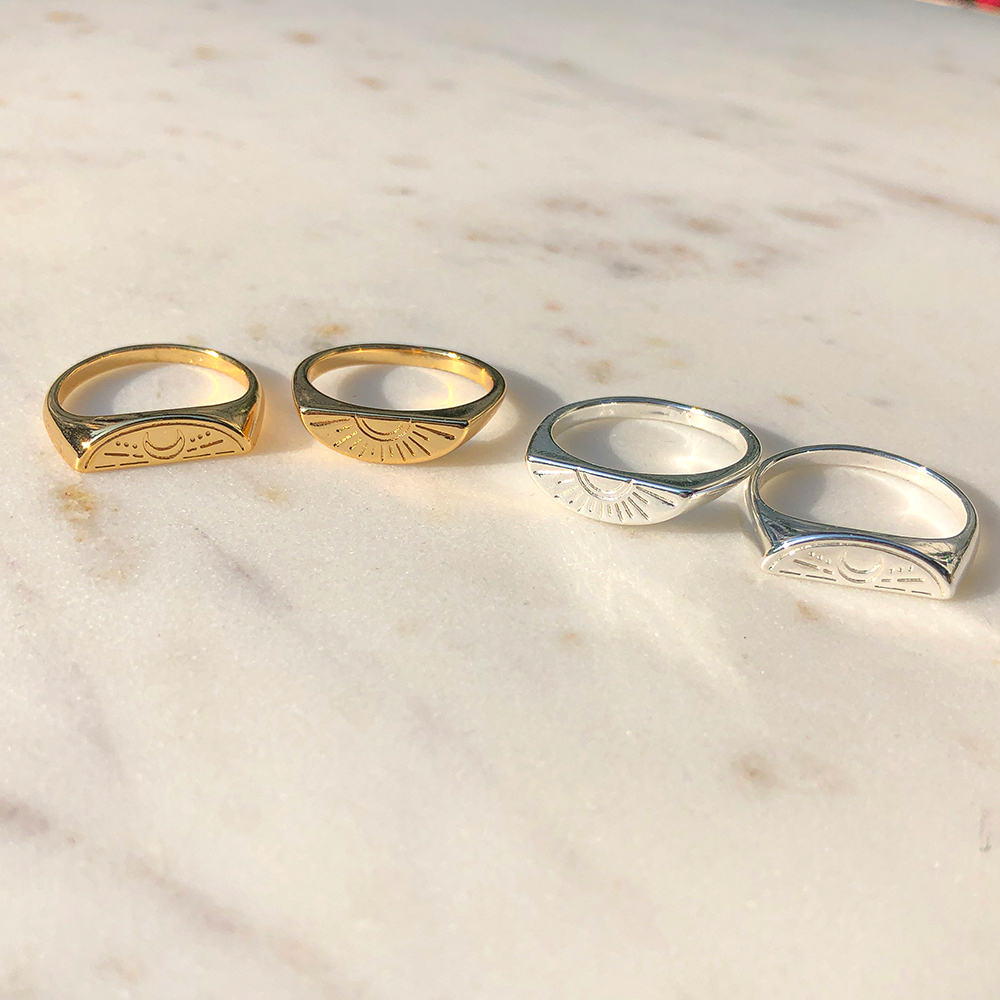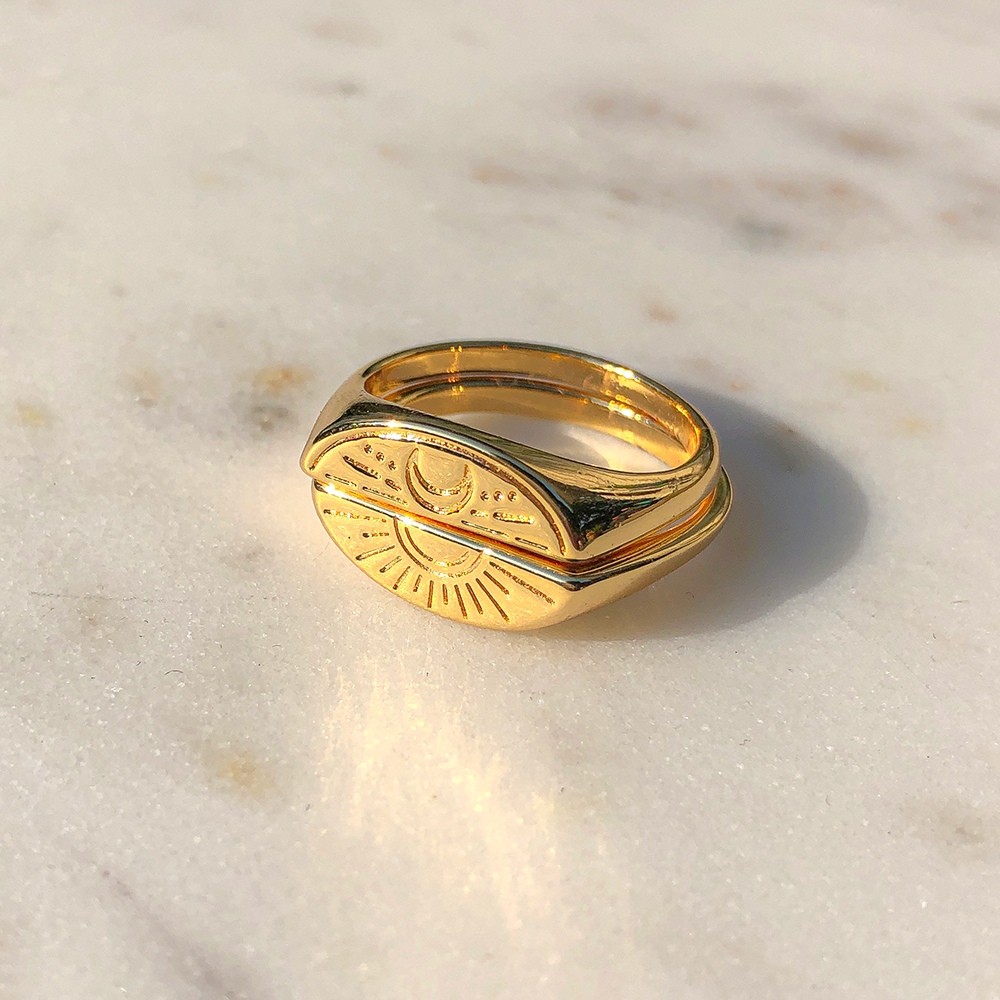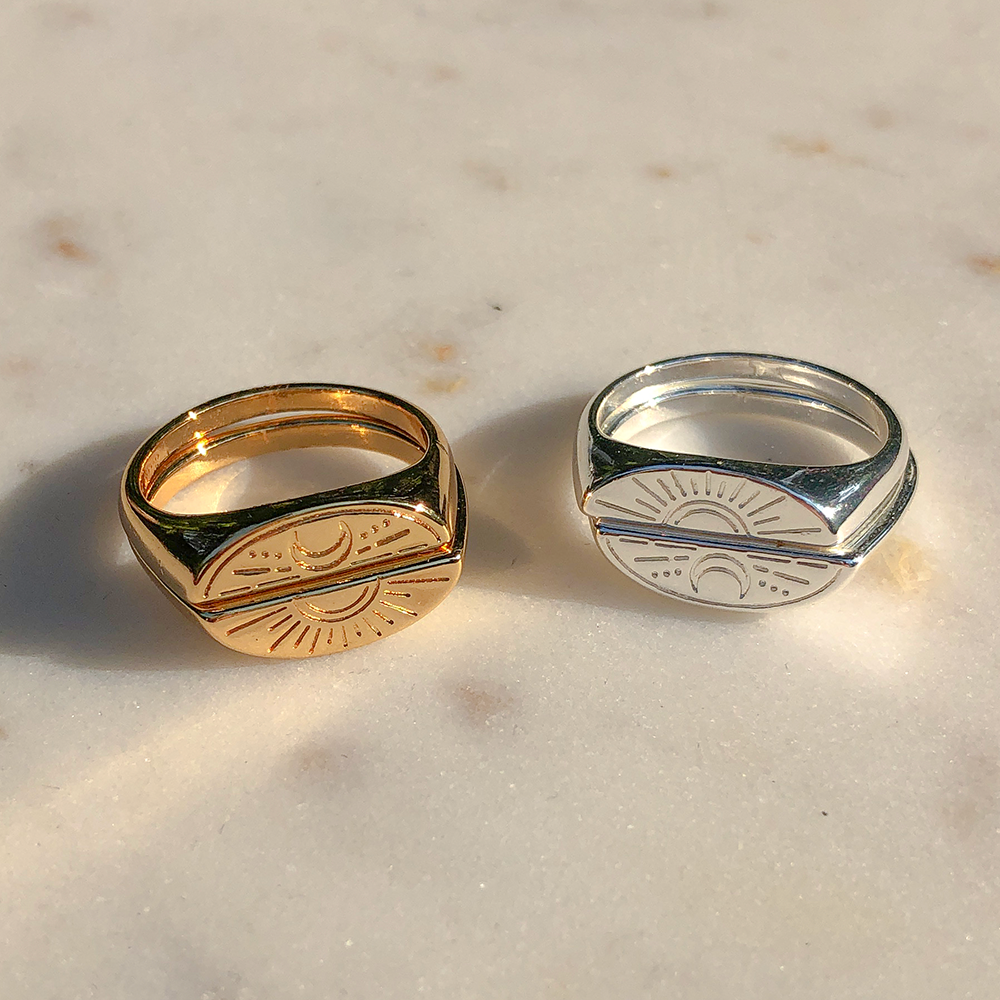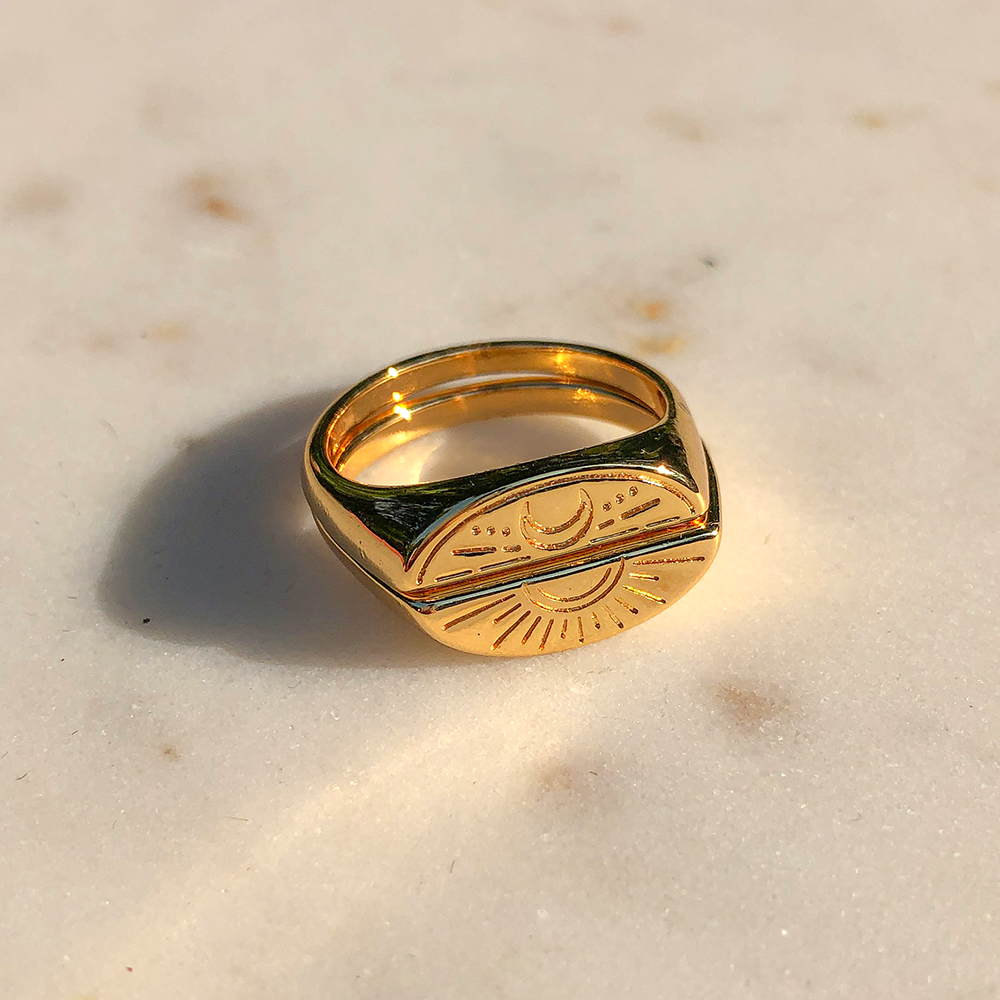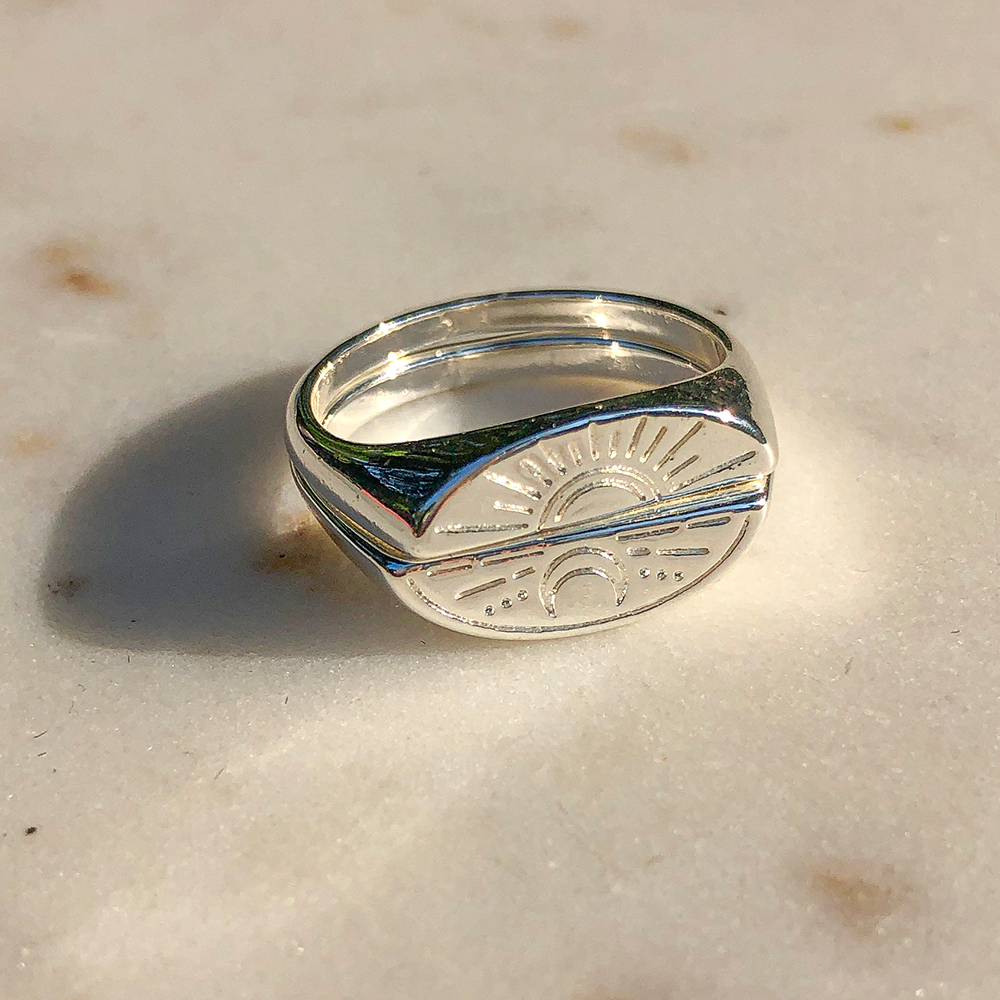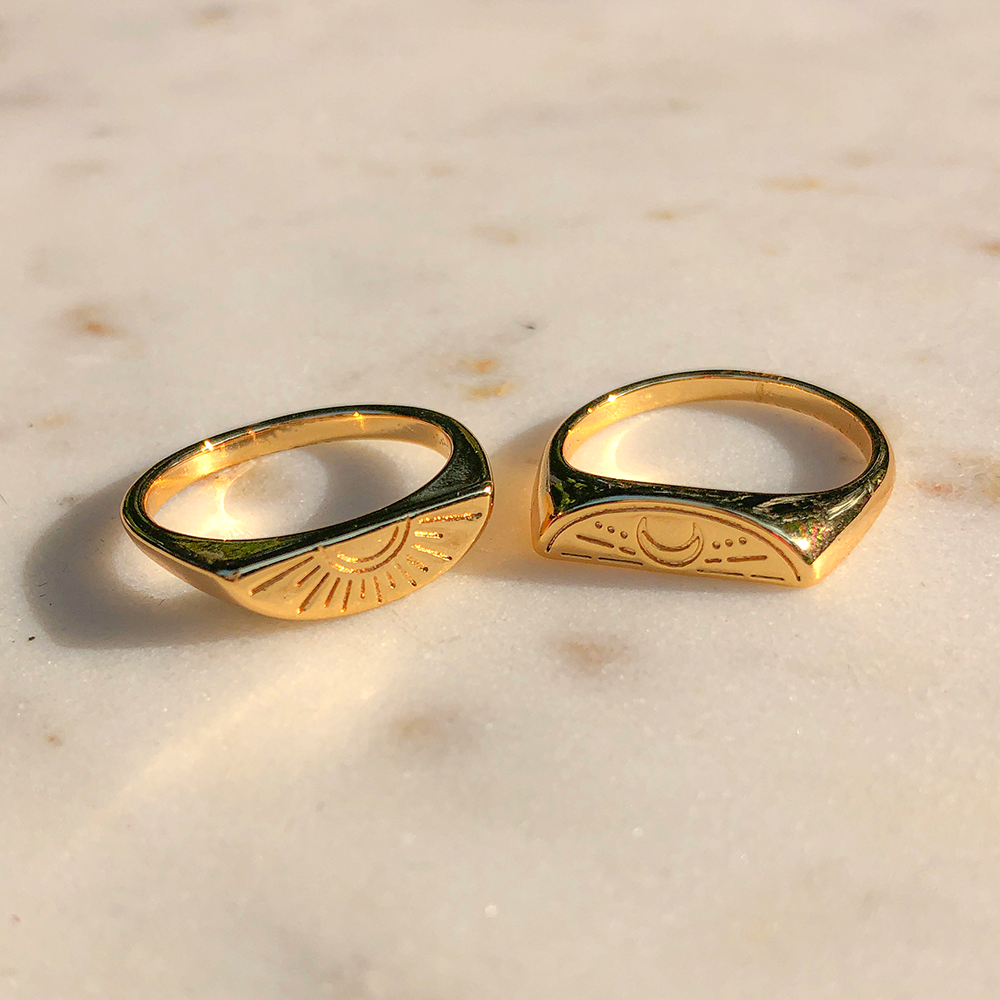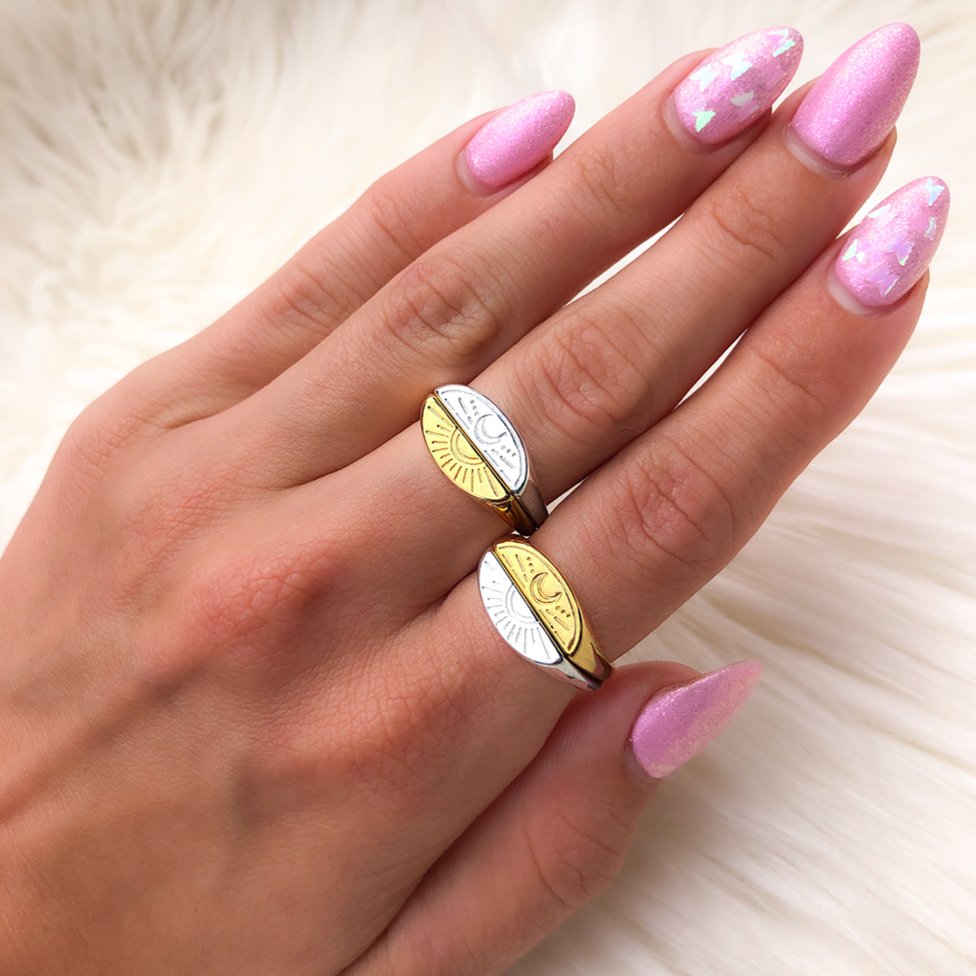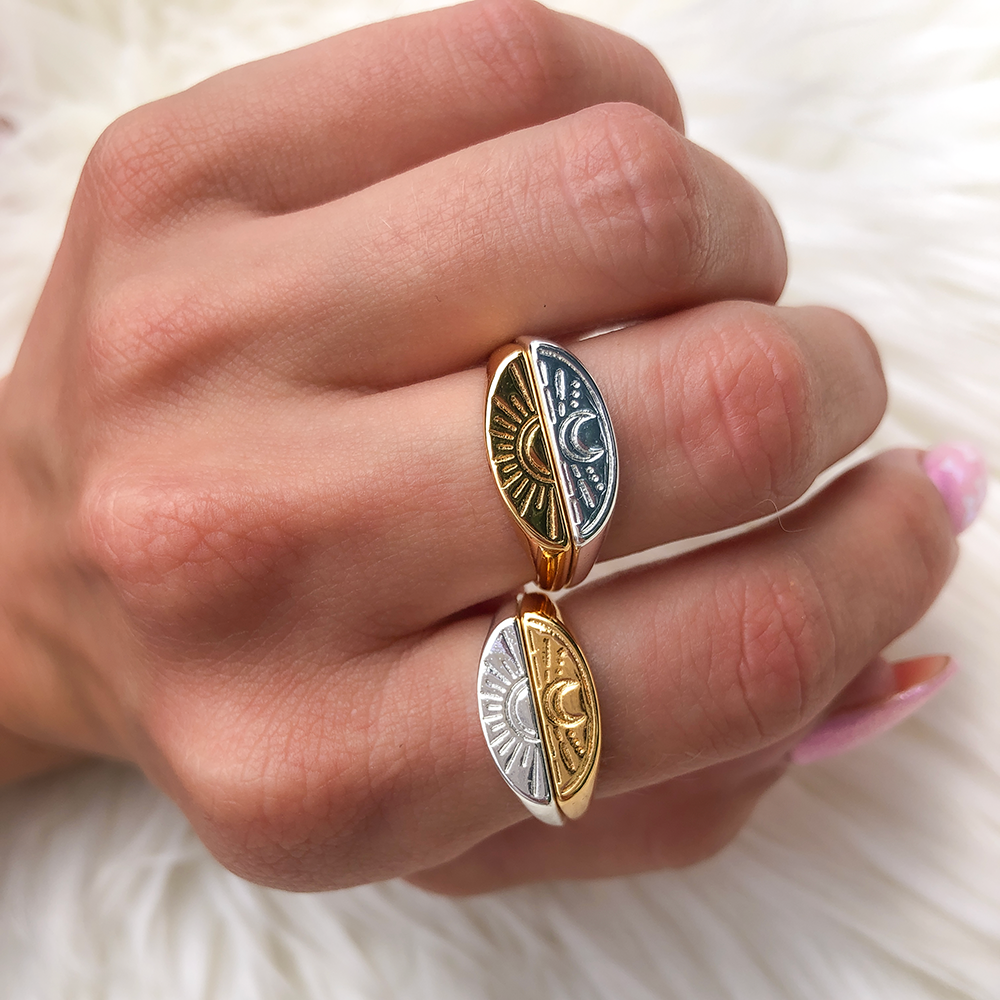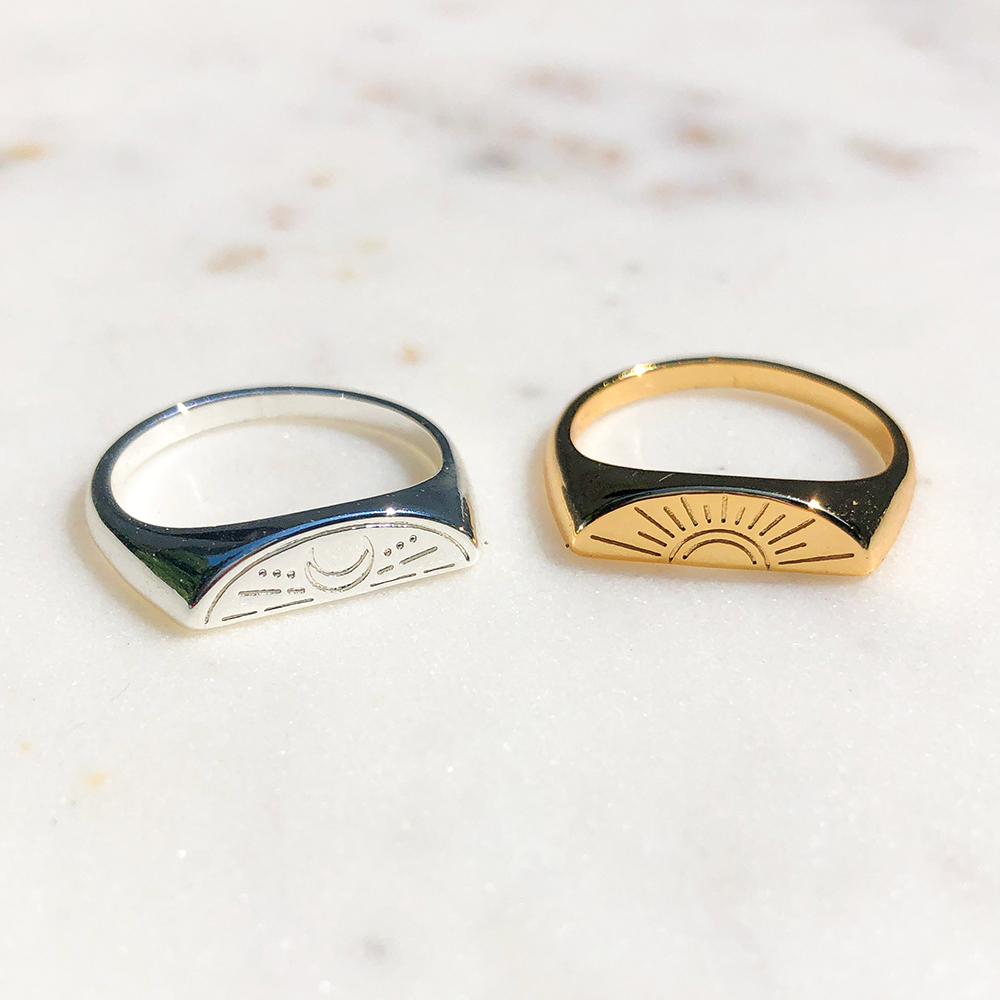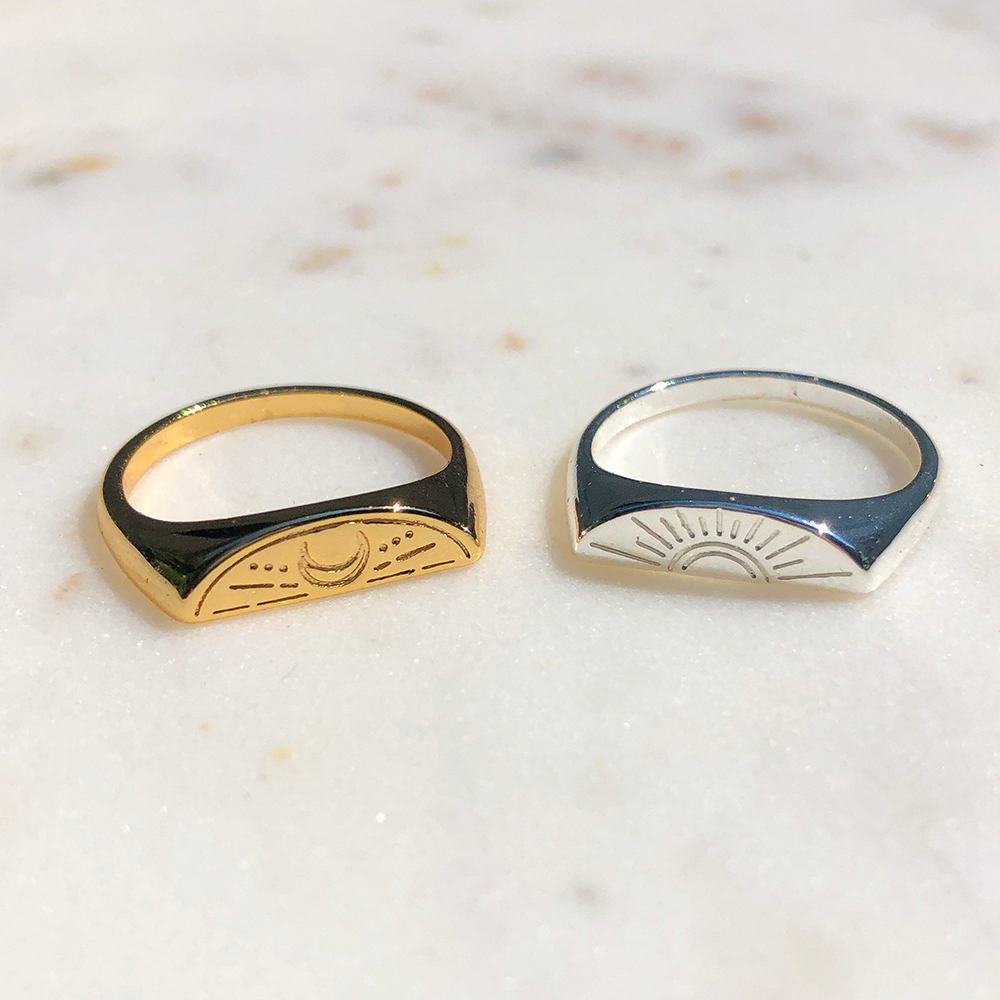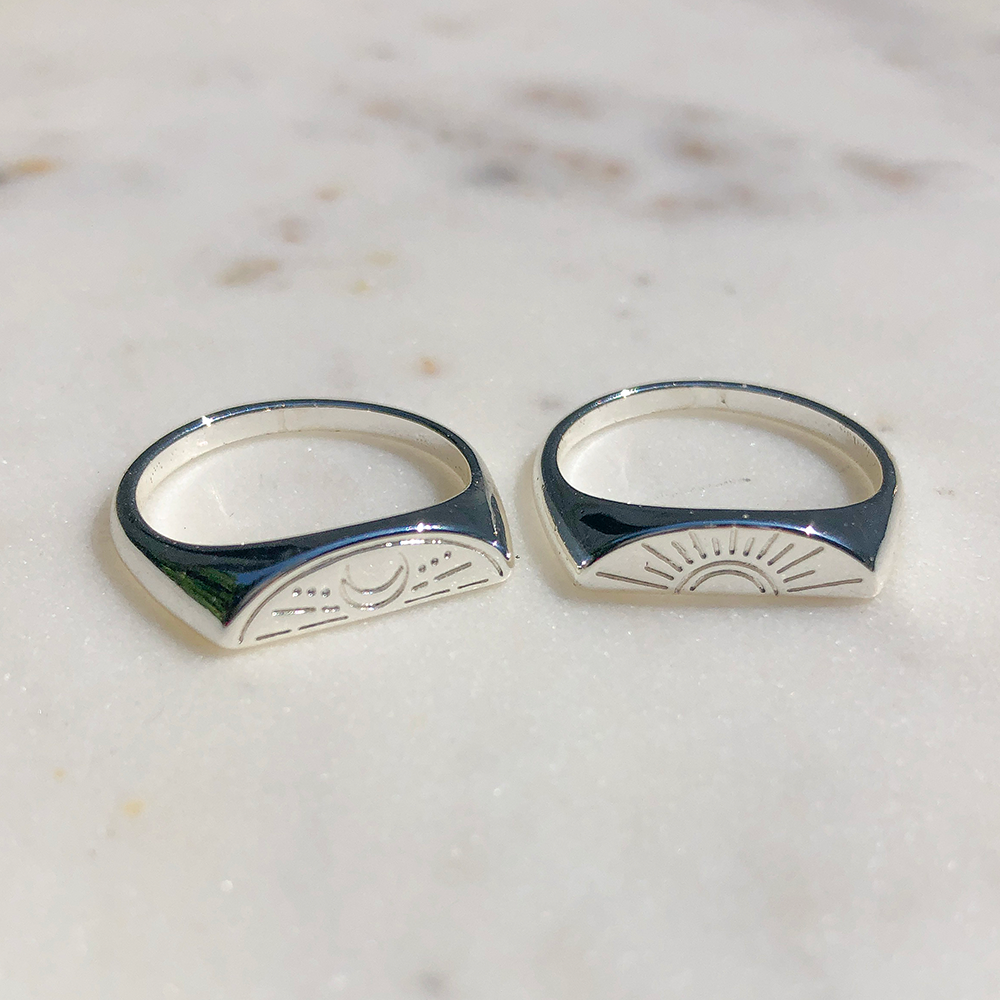 Twin Flame Friendship Ring
Moon Ring:
Moon Gold Size 6
Twin Flame (n): also known as a mirror soul or twin soul. Someone who mirrors your energetic frequency and with whom you feel eternally connected on the deepest level.  A Twin Flame pushes you to engage with the divine, shift consciousness, and become a better, soulful being in this experience of life. One soul that can bring you back to your true authentic self. One soul who loves every part of you. One soul that you feel you've met in every lifetime. The Sun to your Moon. A twin flame can be a lover, a friend, anyone that crosses your path and has a deep impact on your life.

Share this friendship style ring with someone in your life that's like a twin flame to you. Or simply wear them both yourself! Because, as we know, self love is the greatest love.
stainless steel / non tarnish / waterproof
available in sizes 6-10 
comes with 1 sun ring and 1 moon ring
mix & match colors and ring sizes
Every Luna Lifted Gem is bathed under a Full Moon infusing it with moonlight 🌙
✨All of our jewelry is made with either copper/brass, stainless steel, or sterling silver as the base metal with 18-24k gold layering ontop of it (see description for specifics). Because we use stronger base metals, your jewelry will not tarnish if properly cared for.
✨Every piece is hypoallergenic, cadmium free, and nickel free. However, everyone's skin is uniquely different and may react differently to certain metals.
✨See our JEWELRY CARE PAGE for more details.
✨All orders are shipped from Minnesota, U.S.A. within 1-3 business days (Monday-Friday excluding holidays).
✨All orders will receive an email with a tracking number once the order has shipped. Make sure to check your spam/junk folders if you don't recieve a confirmation right after you order.
✨Shipping estimates are 2-4 business days for domestic (U.S.) orders and 5-15 days for international orders. **Delays may occur with shipping especially over the holiday season**
✨You have 30 days to contact us regarding a return or exchange. Please see our Shipping, Refunds & Exchanges page for more details.